Set against the stirring Victorian Alps, comes a suspenseful novel of recovery and new beginnings from a talented new voice in Australian rural fiction.
X-Treme TV sports star Reid Stratton has everything - until his best friend falls to his death on a climb while shooting their show. In the fierce media fallout, Reid begins to question everything about himself. Crippled by a new fear of climbing, Reid returns to CoalCliff Stud, his family's horse farm, to recover.

Single mother Natalia Robinson is determined to start afresh, away from the shadow of her past. A job at CoalCliff Stud where she lived as a child is the perfect opportunity to live the quiet life she always wanted. But she is unprepared to see Reid, and is even more unprepared for the passion that still burns between them.

But after a series of menacing events threatens the new home she is trying to build, Nat realises that Reid is the only person she can rely on to keep her and her daughter safe. Together, Reid and Nat must face the pasts that haunt them if they are to survive the present and forge a future of hope.

About the author:
Leisl Leighton has had experience as an actor, singer and dancer, as well as script writer, stage manager and musical director for cabaret and theatre restaurants. After starting a family, she traded the stage for a desk and began writing. Leisl's stories have won and placed in many competitions in Australia and the US, including the STALI, Golden Opportunities, Heart of the West, Linda Howard Award of Excellence, Touch of Magic and many others. Leisl lives in the leafy suburbs of Melbourne with her two beautiful boys, lovely hubby, overly spunky dogs, Buffy and Skye, and likes to spend time with family and friends.

Climbing Fear
HarperCollins Australia
Author: Leisl Leighton
ISBN: 9781867208112
RRP: $29.99


Interview with Leisl Leighton
Question: What originally inspired the idea of Climbing Fear?

Leisl Leighton: It was in part inspired by my time going to horse riding camps through my teens and early twenties - my hubby even proposed to me on horseback at the old horse riding camp I went to - and a visit to Walhalla in the Victorian Alps years ago and me thinking what a fabulous place for a mystery story. It played in my mind for years and then one day, I woke up with an idea in my head and started to write.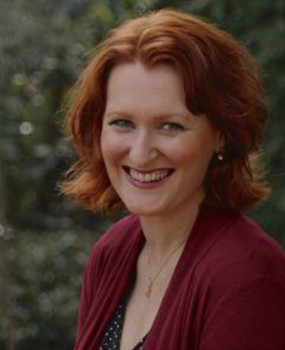 Question: Are the characters based on anyone you know, in real life?

Leisl Leighton: No, although some of the minor characters are inspired by people I have met at my favourite horse riding camp and the horse treks I've done (especially Barb - a little bit of her is a mix of a few people I met and have loved). But Nat and Reid are completely their own people.


Question: How much of your inspiration comes from real life and real people?

Leisl Leighton: I am an observer and the things I do, have been through and have seen certainly do play a part in inspiration for my books, especially places and feelings that I have from those places. In regards to people, I don't find inspiration from historic people, but certainly people I have come into contact with and people in my life sometimes do find their way onto my pages in perhaps a certain mannerism, or something they've done, or a difficulty they've got over or deal with, or maybe just as simple as the way they made me and others feel.


Question: What's the main message you hope readers take from Climbing Fear?

Leisl Leighton: That asking for help is all important in healing from trauma and that strength comes from within but also in the ability to reach for and lean on others as well.


Question: What research did you do, prior to writing Climbing Fear?

Leisl Leighton: I visited Walhalla again and chatted to the locals. I researched rock climbing (I was also able to interview my son about certain aspects as he has done indoor rock climbing and does a weekly squad - so he checked for accuracy). I have previously talked to people suffering trauma so I used a lot of that research to help form the main characters. And I used all my knowledge from my years of going to horse riding camps and the bush treks I have been lucky enough to do over the years to inform how CoalCliff Stud is run.


Question: What is the best thing about creating characters like Reid and Natalia?

Leisl Leighton: I loved finding out about the things they were good at - learning about new things is always exciting. But I also loved exploring their emotions and pushing them so that they would be raw and exposed and then finding their way to their own source of strength.


Question: What advice do you have for aspiring writers or artists?

Leisl Leighton: Write/do what you love. If you don't love it, it's unlikely anyone else will. Do personal development - even when you think you know all you need to know, you don't know enough. And keep going - persistence is key.


Question: What or who inspired your love of reading/writing?

Leisl Leighton: My Nanna and my Mum. They gifted me with some of my favourite books. Being given Anne of Green Gables for my 10th birthday from my Nanna was a seminal moment. I realised then how important it was to find yourself in books and the joy you can get from them.


Question: What's next, for you?

Leisl Leighton: I'm writing more in the CoalCliff Stud series. I'm also working on a new romantic suspense series and I've got a paranormal novella due out in November and another in February next year.


Interview by Gwen van Montfort