When the past crashes into the future, there's more than hearts on the line.
Natasha Trigg leads a simple life in small-town Brockenridge. She works at the roadhouse, has good friends, and at the centre of her world is her daughter, Isla. She knows dumping musician Kody Lansdowne thirteen years ago by misleading him about her pregnancy was best in the long run. She drove him away so he could achieve his dreams but has always felt guilty. When a matchmaking Isla invites a surprise new neighbour to dinner, Tash and Kody come face to face once again.

Now a bona fide rockstar, Kody's in hiding to sort through the mess his life has become after a concert resulted in devastation. The last thing he needs is discovering he has a child. Especially as it means the one woman he's never been able to forget is now permanently part of his life.

For Jane Jefferson, who has deliberately fooled townsfolk into believing her reputation is worse than it is for years, a second chance is something she thought she'd never get. Reconnecting with friendships she thought she had lost forces her to face the question: do past mistakes define you forever?

From USA Today bestselling Australian author Nicola Marsh comes a compelling story of love, redemption and community.

About the author:
Nicola Marsh has published seventy books and sold over eight million copies worldwide. She currently writes rural romance for HarperCollins Australia's Mira imprint, emotional domestic suspense for Hachette UK's Bookouture and contemporary romance for Harlequin Dare. Before writing full time, she was a physiotherapist for thirteen years.

Second Chance Lane
HarperCollins Australia
Author: Nicola Marsh
ISBN: 9781489281173
RRP: $29.99


Interview with Nicola Marsh
Question: What originally inspired the idea of Second Chance Lane?

Nicola Marsh: I knew while I was writing the first book in the Brockenridge series, LONG WAY HOME, that some of the characters demanded their own story, in particular Tash, a single mum doing it tough. I wanted readers to discover what she'd been through and how she fit into the town, so SECOND CHANCE LANE was born. Also, one of the mean girls in the first book, Jane, is very misunderstood and as a writer, it's a big challenge to redeem a 'bad' character, so that's what I wanted to do.


Question: Who do you hope reads Second Chance Lane?

Nicola Marsh: If you enjoy stories of redemption, forgiveness and letting go of the past, you'll love SECOND CHANCE LANE. It's exactly as the title states, a story about second chances for Tash, Jane and Kody, the hot rock-star!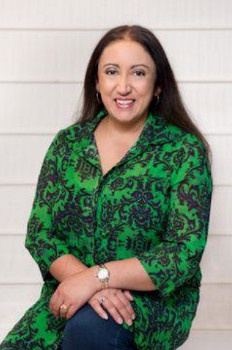 Question: What did you learn, about yourself, whilst writing Second Chance Lane?

Nicola Marsh: Writing SECOND CHANCE LANE made me love small country towns even more, if that's possible. There's a special warmth to be found in small towns and revisiting Brockenridge and its cast made me want to travel around Victoria again.


Question: How much of your inspiration comes from real life and real people?

Nicola Marsh: Not much. I prefer to invent my characters. It's much more fun that way.


Question: Did you relive certain aspects/times of your life, whilst writing Second Chance Lane?

Nicola Marsh: No, because the book is fiction, I didn't relive a time in my life. But I put myself in my characters' shoes and imagined how it would feel to stand out in a small town, to be judged and found lacking, to make difficult decisions in the past and be forced to confront them in the present…that's how I got deeper into the characters' motivations.


Question: You have published seventy books! How do you come up with new ideas?

Nicola Marsh: There are always new ideas everywhere and that's one of the exciting aspects of writing full time. I love taking a smidgeon of a thought from my imagination and creating an entire story from it!


Question: What advice do you have for aspiring writers or artists?

Nicola Marsh: Read widely, especially in the genre you're targeting, and hone your craft every day. That means sitting at the keyboard no matter how many distractions are around you, and focusing on getting the words written. Make writing a habit and you'll find your speed will increase and the words will flow easier.


Question: What or who inspired your love of reading/writing?

Nicola Marsh: I've always been a voracious reader and devoured up to 10 books a week as a child. Thankfully my parents indulged my reading habit and bought me books constantly.
In my teens, I was lucky enough to have an amazing English teacher who encouraged my writing. I kept a diary all through my teens and loved sitting down at the end of a day and simply writing.


Question: What's next, for you?

Nicola Marsh: I have my next domestic suspense novel (women's fiction with killer twists!) releasing October 27th, MY SISTER'S HUSBAND. It's been receiving rave reviews from early readers and I can't wait for it to release.
Then THE BOY TOY, a romantic comedy set in Melbourne, featuring an interracial couple and an Aussie stuntman hero with a stutter, releases November 17th. It's so cool having a book set in my home city release worldwide!


Interview by Gwen van Montfort