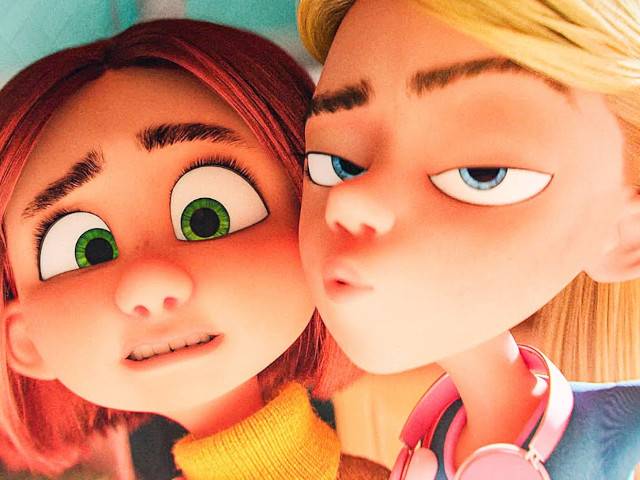 In this beguiling animated tale, Minna's life is turned upside down when her dad's fiancée Helena, and her daughter, Jenny, move in. Her new stepsister, Jenny, turns out to be horrible and Minna is frustrated. She wants her gone!
One night, Minna discovers a world behind her dreams in which creatures known as 'Dreambuilders' construct and direct the dreams that we experience whilst we sleep. With this newfound knowledge, Minna learns how to manipulate Jenny's dreams. But interfering with people's dreams has dire consequences and when Minna goes too far one night, Jenny can't wake up.
Minna must enter the dream world one final time to face the dreams she has created, in order to save Jenny and her new family.
Screening in cinemas everywhere from January 7 through Rialto Distribution.

Review:
Dreambuilders takes us into the world of dreams, where anything is possible.
But … What if we could control someone else's dreams or thoughts...
With blended family themes, a bright, imaginative world of dreams is brought to life, as we explore Minna's emotions of having her perfect world rudely interrupted by a new step mother & sister. Totally relatable in today's society, Dreambuilders takes viewers on an adventure into young minds and opens pathways to problem solve. I thoroughly enjoyed experiencing this world through Minna's emotions and Jenny's dreams.