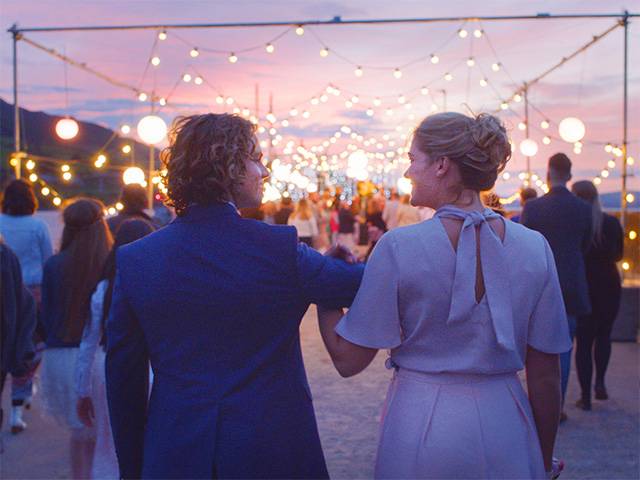 While studying abroad in Ireland, accomplished young musician Finley (Rose Reid) meets heartthrob movie star Beckett (Jedidiah Goodacre) shooting his latest medieval fantasy blockbuster. Sparks fly between the unlikely couple who inspire each other to find the strength to be true to themselves. But when forces surrounding Beckett's stardom threaten to crush their dreams, Finley must decide what she is willing to risk for love.
Aspiring young violinist Finley Sinclair takes a life-changing journey that is geographic, cultural, spiritual and maybe even a little magical in writer and director Brian Baugh's new film, Finding You. From New York City's competitive concrete jungle to an enchanting village on the coast of the Irish Sea, Finley is on a personal pilgrimage of healing and renewal as she discovers what it means to find your true heart's desire. Baugh, who adapted Jenny B. Jones' beloved YA novel There You'll Find Me for his latest movie, says he was drawn to the project by the unique elements that make the tale as inspiring as it is romantic.

"It blends together so many different characters and story arcs," Baugh explains. "A girl who loves the violin, a movie star looking for meaning, a movie within a movie, life in New York and, of course, Ireland." Baugh weaves all of these threads into an enthralling tapestry as each of the characters transforms into what he calls "a better version of themselves.
Finding You
In cinemas 13 May 2021.