Fine Fragrance, Ashleigh & Burwood and Kringle
We're already thinking about Valentine's Day – no doubt you are too so here's some information about the perfect indulgence of fragrant candles, room diffusers and oil lamps from the extensive ranges of Fine Fragrance, Ashleigh & Burwood and Kringle.
Each candle and room diffuser in the Fine Fragrance ranges comes protected in high quality, custom designed glass vessels with a great selection of aromatic blends in rich indulgent scents that will tantalise the senses – making the perfect gift for that special someone.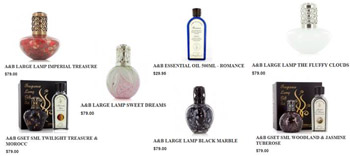 The stylish mouth blown glass vessels from the beautifully styled and enticingly fragrant Ashleigh and Burwood ranges come infused with unique and flameless catalytic diffusion of fragrances – encompassing a combination of stunning fragrance and essential oils and intricately designed glass, delivering the most unique and sophisticated offerin.
You're bound to find the perfect fit with our top fragrance picks for the best Valentine's Day gift yet from the three exquisite ranges listed below. They're truly addictive and warming to the soul, leaving you with a lasting impression.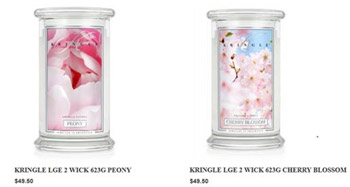 Fine Fragrance
The Melbourne and London Ranges are crafted from triple scented, premium soy was, providing superior quality, style and scent. With its unique glass cloche and premium quality design, the Sophistication range is perfect for the sophisticated individual in your life.
Ashleigh & Burwood
Made from a combination of hand pick scents and high quality alcohol, the Ashleigh & Burwood collection of fragrance lamps and oils will emit a beautiful fragrance of love and sensuality this Valentine's Day.
Kringle
Crafted with 100% pure North American-sourced wax, the Kringle range of candles contain beautifully sophisticated scents that will ignite your romantic spark on Valentine's Day