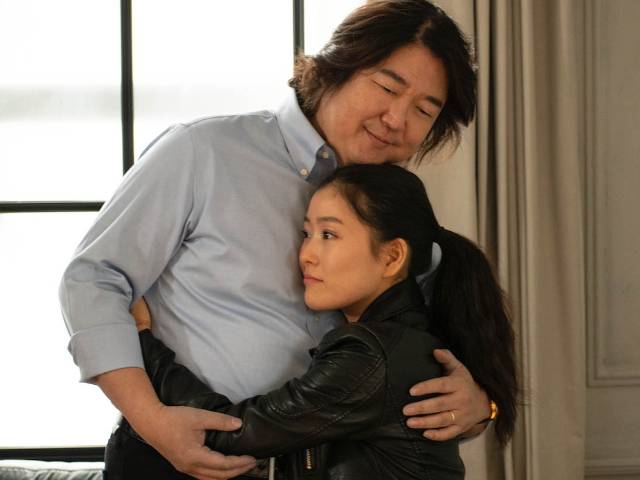 Best Mother's Day Ever: 5 #Givefluencer Activities to Do With Mom
Ken Honda is a founding member of the new #givefluencer movement, along with husband-and-wife team Niki Shadrow Snyder and John Snyder, among others.

"Becoming a 'givefluencer' is a state of mind achieved by the understanding that all human beings are connected," says Niki. "As a society, we can only function correctly when we're all taking care of each other. Giving must be a concept that is woven into the fabric of people's businesses and lives."

"You can become a givefluencer by acknowledging someone who is doing great things in your community and giving to them," Ken adds. "Give any amount to support their good work, even one dollar. You could also give your time and volunteer for them, or share their good work with your network."

In Japan, a traditional way to celebrate Mother's Day is to give a red carnation to Mom that symbolizes your deep love and appreciation. However, Ken Honda has some tips to turn symbolic appreciation into actionable generosity that will deepen your relationship, too.

5 Ways to Have a #Givefluencer Mother's Day

This Mother's Day, don't stop the uplifting energy with Mom. Ken shares five activities you and Mom can do together to keep the positivity flowing and make the day even more special.

1. Volunteer together at Mom's favorite charitable organization: While treating Mom to a Mother's Day meal, plan a day to volunteer together at a local nonprofit she feels passionate about. Or, plan ahead and volunteer together on Mother's Day itself!

2. Make a donation in Mom's name: Here's one you can do whether you live close enough for a visit with Mom or not. Does she love her local arboretum? Does she adopt pound puppies or kitties from a local shelter? Find out more about the local, national, or international causes she believes in when you connect with her on Mother's Day, then make a donation in her name.

3. Caretake a favorite nature spot together: Does Mom have a favorite park she likes to walk in? A body of water she likes to sit by? Make plans to visit it together with gloves and trash bags and do as much pickup as you're comfortable with. It might not be the most glamorous Mother's Day activity, but it will fill both of you up with good feelings caring for that beloved space and making it possible for others to enjoy it even more, too. And if Mom isn't able to physically help with the cleanup, let her relax and enjoy her favorite spot while you do the caretaking!

4. Make "thank you" videos together: Spend 30 minutes or an hour reminiscing with Mom about her favorite...
• Charitable organizations
• Local businesses/services/tradespeople
• Individuals who are doing good deeds and spreading positivity

Then, make a few short videos (these can be less than a minute long!) thanking the people or groups you've identified together for the joy they've brought to her life. You can film her if she's comfortable, or you can make videos of yourself saying how these places and people have impacted your mother's happiness. Be sure to post them on social media and tag the businesses or people you are thanking!

5. Read a "things we love about you" letter to Mom: Research shows that giving to others increases happiness, so give people you know who love Mom a chance for more joy by inviting them to participate in this project! See how many loved ones you can get to share one thing they love about Mom. They can text or email you one thing they love most about her, and you can compile these "things we love about you" into a single letter to read to Mom on Mother's Day.