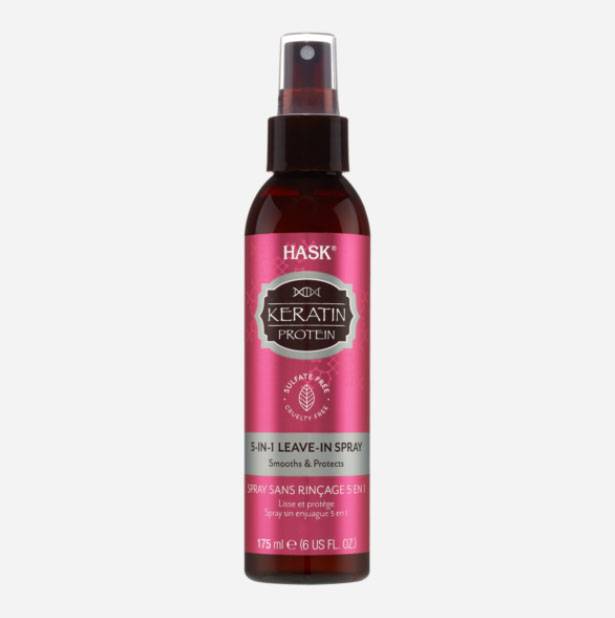 What's more beautiful than perfectly styled hair? Healthy hair!
Enhance your natural texture with HASK's 5-in-1 Sprays, a leave-in conditioning treatment that works to keep your hair moisturised as it nourishes and repairs throughout the day.
Detangle, defrizz, smooth, protect and most importantly hydrate with just a spritz and spray.
Make your everyday hair as simple as haircare!
What's your pick of the bunch; Biotin, Argan, Keratin, Blue Chamomile, Cactus Water, Tea Tree Oil & Rosemary or Monoi Coconut?
Hask Keratin Protein 5-in1 Leave-in spray
Review:
When you have wirey hair that's hard to control, it's a never ending struggle to find taming solutions. Well I've found it, the Hask Keratin Protein tames thoughs fly-aways, short breakage strands that want to stand up every which way. It smooths, tames and controls those annoying strands that seem to have a mind of their own. But best of all, it adds protein to your hair, strengthening to reduce further breakage. Problem solved thanks Hask.