Few of us are born with natural goddess-like locks and there's no shame in getting a little to help so you can create glamourous hair looks when you need as you need. One of the easiest and least complicated ways you can create luxurious length and volume for your hair is with the new Pure Diamonds Clip-in Hair Extensions from Rubin Extensions.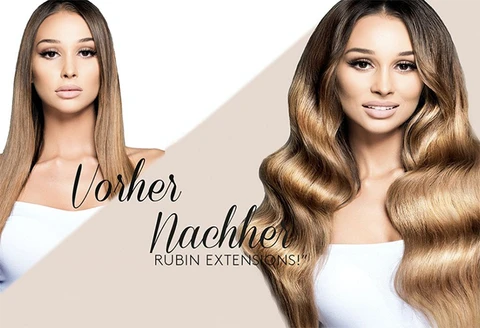 This revolutionary hair extension utilises double drawn technology to create unparalled volume. Only the finest, high quality Slavic human hair is used so you know you're getting a superior remy quality to last the test of time and styling. Furthermore, the extensions are lightly treated with a tangle-free formula to protect the hair from tangling so that you can enjoy the best looking extensions for many months.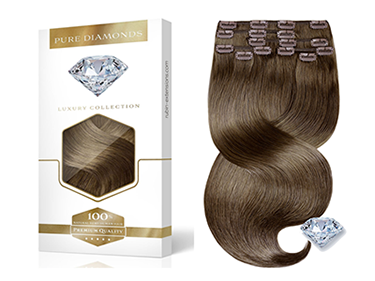 Each pack contains 5 hair pieces with 13 clips in total.
1 piece with 4 clips - 19 cm wide
1 piece with 3 clips - 13 cm wide
1 piece with 2 clips - 9 cm wide
1 piece with 2 clips - 9 cm wide
1 piece with 2 clips - 9 cm wide
You can simply attached and detach the clip-in extensions as needed. Gorgeous length and volume has never been easier to achieve!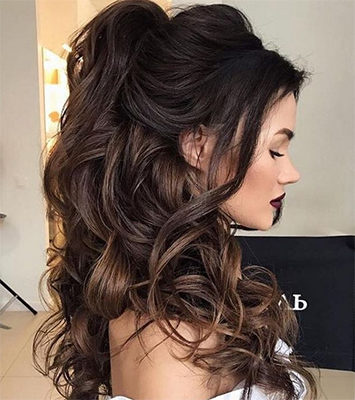 Review: We loved these extensions, so easy to clip in adding just the right amount of volume to make it not easy to detect. Comes quite long so you can trim to suit your own hair length. Gorgeous real hair and blends naturally into your own, makes this the perfect solution. Definitely worth the $ for these high quality hair extensions.
RRP: $139 - $189
IG: @rubinextensions