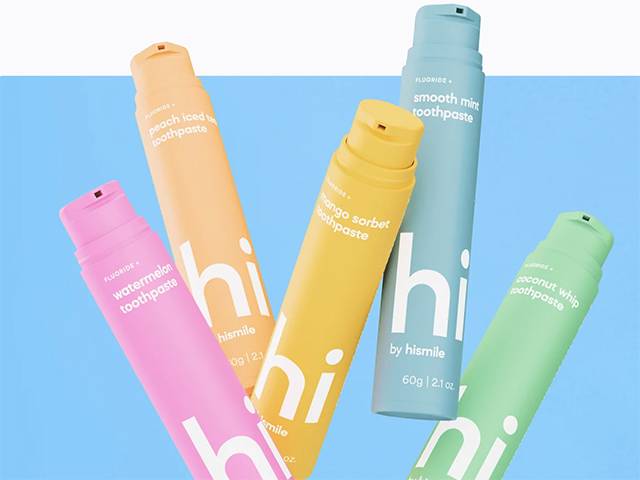 Toothpaste hasn't changed for a long time. We'd hardly call that fresh.
Imagine sitting down to the same meal every monring, every night, every single day, one flavour for the rest of your life. So why do that everyday with toothpaste? Our new flavours leave you frothing at the mouth - when it's over, you won't be able the wipe the smile off your face.
Treat your teeth with the entire collection of Hi by Hismile toothpastes. 5 mouth-watering flavours to enjoy throughout your daily smile care routine.
You'd think something this sweet would be a dental no-go, but with a carefully concocted formula, our toothpaste doesn't just freshen up your smile. It improves it.
#treatyourteeth
Hi by Hismile Toothpastes
Flavours: Coconut Whip, Mango Sorbet, Peach Iced Tea, Smooth Mint, Watermelon
RRP: $13.00
Review: Fun and fresh, these flavours will encourage teethbrushing, so get around this teeth revolution. Hi by Hismile brings flavour to boring toothpaste.