Consumer durables or Household appliances like washing machines,microwaves, electric ovens, gas ovens and refrigerators areall white goods that play an important role in any house hold.The majority of these goods used to be painted or enameled white (whitegoods), but now can be purchased in a range of colours and decors sothat home appliances are not only functional products in the home, butare beautiful as well.
As most white goods are used on a daily basis by home occupants, qualityproducts that improve convenience for the user are very desirable. Thereare a number of things that you need to think about when choosing a homeappliance, where www.appliancesonline.com.au has put togethersome handy advice to consider when purchasing home appliances or whitegoods.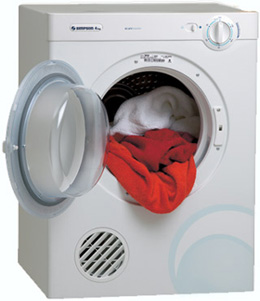 Washing Machines
There are a number of things to think about when choosing the bestwashing machine for your family. Each feature will have a differentlevel of importance to you depending on your needs and circumstances.
Spin Speed: Spin speeds vary from 800rpm to 1800rpm, the fasterthe spin speed the quicker your washing machine will run through thefull washing cycle.
Capacity: The standard capacity is between 5-7Kg and this will besufficient for most families. There are larger load capacity washingmachines 8Kg.
Washing Machine Energy Ratings: The Energy Rating label enablesyou to compare the energy efficiency of each washing machine homeappliance.
Water Ratings: The Water Rating label enables you to compare thewater efficiency of each home appliance
Programmes: Quality is key here - not necessarily quantity. Youneed to ensure that the machine you choose incorporates all theprogrammes you require. These can include woolen wash, quick wash sensorwash and special care washes.
Dimensions: The standard dimensions for a front load washingmachine are 600mm wide x 600mm deep x 850mm high.
Cost: There are many different models available with varied pricepoints. Some consumer favourites are the 7kg Front Load ElectroluxWashing Machine (EWF1074) & 7kg Front Load Samsung Washing Machine(WF7708N6W1)
For more information about washing machines and other home appliancesvisit www.appliancesonline.com.au.
With the correct features, the correct washing machine has the potentialto save a huge amount of time for the household. As a result, the demandfor improved features such as electronic control for excess foam andimbalance control along with temperature controls, pump protector,multi-safe anti-flood protection and LED displays have been on the rise.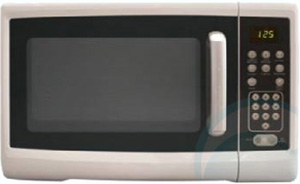 Electric Microwave Ovens
Microwaves have quite possibly become the most common and demanded itemin the household with a large range of different brands, features and ofcourse prices. Appliances Online offers a huge range ofMicrowaves for sale starting from as little as $85.
Features to look for in a microwave are; electronic touch control, childlocks, LED display, multi stage cooking programs, express cooking,defrost and auto defrost.
In view of the demand for white goods, many companies are investing hugeamounts of money into the home appliances market. As a result they arecoming up with white goods with advanced technology making them moreuser and environmentally friendly. Customer service is also improving aspeople invest more in buying home appliances, with some companies nowoffering a unique buy-back scheme with different types of white goods.
Appliances Online offer premier customer carewith free connection for refrigeration and laundry appliances (excludingwashing machine pedestals) in Melbourne, Sydney, Canberra, Geelong,Newcastle and Wollongong. Now also in Brisbane, Perth, Adelaide and TheGold Coast for Dishlex, Electrolux, Maytag, Simpson, Westinghouse andWhirlpool home appliances. Manufacturers also provide prompt after-salesservice Australian wide.
Appliances Online have a huge range ofhousehold appliances including washing machines, ovens, range hoods,refrigerators, dryers plus many more all for sale online, 24 hours a dayand 7 days a week. Plus, they provide you with all the information youneed to make an informed decision when buying, including the dimensionsand energy star ratings.
Some consumer home appliances favourites:
Washing machines: 7kg Front Load Electrolux Washing Machine(EWF1074) & 7kg Front Load Samsung Washing Machine (WF7708N6W1)
Microwaves: Whirlpool Microwave (X220ESW) & Panasonic Microwave(NNST657S)
Ovens: Freestanding Upright Chef Gas Oven (GBC5266W)
Refrigeration: 216L Samsung Fridge (SR216NME & 296L) SamsungFridge (SR295NP & 205L) LG Fridge (GN205VW)
Dryers: 4kg Simpson Dryer (39P400M)