How To Make Your 21st A Memorable One
Turning 21 is a big milestone in a young adult's life and should always be made to be a memorable occasion. It isn't just about having a get together and sipping a few glasses of champagne; it's the sort of occasion that should be extra special and stick in your mind forever.

To make a 21st birthday celebration a real success and an unforgettable event, here are a few ideas to get your creative juices flowing.

Choose a Theme

Choosing a theme is important for any party, but particularly a twenty-first. A theme forms the basis of any party and really brings everything together. Whatever your style, choose a theme that is fun, memorable and that everyone will enjoy. It doesn't need to be elaborate themes, simply picking an era like the 1950's or choosing a black tie theme will help people to know what to wear and what to expect from the party, plus it will give you as the organisers a good focus for décor, music and catering ideas too.

Choose a Venue

Whether you're having your party in your own home, or fancy hiring a venue so you don't have to do the clearing up, it's important to choose the right location for your party and your guests. Make sure the location, is easy to find and easily accessible with public transport or has plenty of parking if people have to drive. You might also want to factor in overnight accommodation for some people, whether your party is at home or in another venue. If you're hosting your party in a hotel, then guests could potentially stay there and you will most likely be able to get a discounted rate too. Although, be sure to offer alternative places close by too, with varying price ranges. Also, if you're hiring a venue find out what's included and what you need to source yourself. They may be able to provide you with catering, a photo booth, DJ or music and decorations, but this might have additional charges. You might save yourself money with outside catering, music or decorating yourself.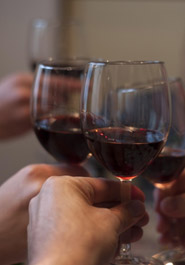 Catering & Drinks

On the big day or evening, you need to make sure your guests are well fed and watered, so ensuring you have good food and drinks being served and also enough to cater for them all is essential. The last thing any party needs is to run out of food and drink. Whether you're serving up fancy canapés and cocktails to go with a black tie theme, or fun finger food and beverages that are based around your theme, it's important to get the right amounts and the quality food and refreshments, as this is one of the key elements to a successful and memorable party!

D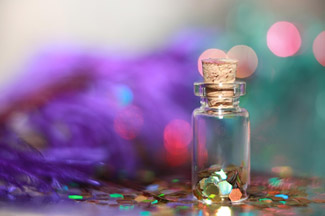 ecorations

To tie in the venue and theme, you are of course going to need some decorations. Deck the walls with plenty of 21st birthday specific banners, balloons and the like, so there's no mistaking that this is an important party, as well as other décor that will complete your theme and finish the room off nicely.

Photo Opportunities

Naturally with a 21st birthday there needs to be photographic evidence, whether it's traditional prom style photo's or more relaxed 'action" shots, either hire a professional photographer, or assign a few close friends and family to take plenty pictures to capture the event.

Another great way to add a fun feature and get great pictures too, is to install a photo booth for your event. Free-standing booths allow your guests to take their own photos during the evening, with whoever they want. Photo booths are available to hire for events and good photo booth hire companies will provide you with plenty of props to suit your party theme and allow your guests to get inventive with their photos, with silly hats and props to boot!

Invitations

A tough part of hosting a party, is often deciding who to invite. Give yourself plenty of time to formulate your -all-star' guest list so you don't forget anyone important and that you're surrounded by your nearest and dearest on your momentous birthday. This will also give you a good lead time on creating your invitations and getting them sent out in advance, so people have a decent notice period to check availability and RSVP, and hopefully lower your decline rate too.

The Cake

You can't have any birthday party without a cake to mark the occasion. A 21st Birthday celebration is definitely cause to go all out and get a nice big cake to share with your guests. A lot of people go for a themed cake that's personal to them, so why not get in touch with a catering company and have them craft an exceptionally memorable cake that you and your guests will be talking about for years to come.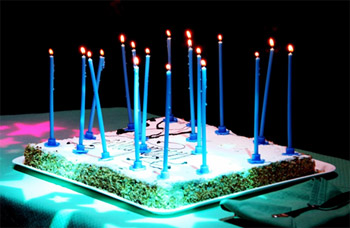 Party Games

Now we're not talking Pass-the-Parcel or Pin the Tail on the Donkey. There are plenty of adult parlour games that are the perfect way to break the ice with guests and really get the fun flowing at your birthday bash. A game of Truth or Dare, always goes down well and is a fun way for everyone to get to know each other and have a focus during the evening. Guests can come up with 21 dares between them to dare the host, or they can pass it around the group depending on personal preference. Or why not give your guests a raffle or fake lottery tickets and announce winners throughout the evening with prizes that range from the ridiculous to the luxury, depending on your budget of course.

Fancy Dress Competition

If your theme involves fancy dress, then add a competitive edge to it, with prizes for the best and worst outfits, and the most innovative or tenuous. The prizes don't have to be anything expensive, for some people just the accolade of an award is enough to get the competitive spirit burning!

It's essential to remember the tips above to ensure you're throwing a great party that people will remember for a long time to come. From photo booth hire, to fancy dress, with a little research you can throw the best 21st ever!