Healthy Life became the first major Australian health retailer to 'ban the bag', removing single-use plastic bags from its 45 nationwide stores last year, but with bags only part of the plastic problem, the retailer has reminded Australians about some other simple ways to reduce their impact on the environment, and in most cases, reduce the impact on their hip pocket too.

With an estimated 150 million tonnes of plastic already floating around the world's oceans, and recent studies indicating that by 2050, the amount of plastic in the ocean will outweigh fish, Healthy Life Chief Marketing Officer Simon Cheng said it was time to get serious about reducing plastic in our everyday lives.

"Healthy Life prides itself on being a pioneer in the health space and we want to lead from the front when it comes to how our business impacts people and the environment. While our ban on single-use plastic bags will prevent more than 1.2 million plastic bags from entering circulation every year, the plastic problem is more far reaching than just bags and we all need to do our bit to ease the plastic plague on our planet," Mr Cheng said.

"At Healthy Life, we stock an extensive range of natural, organic and eco-friendly goods and seek out environmentally conscious suppliers to ensure we're doing everything we can to help Australians minimise waste and reduce plastic pollution. From compostable packaging to compostable products, our environmentally friendly suppliers are world leaders in sustainability practices."

Some of Healthy Life's environmentally friendly suppliers include Loving Earth, which applies sustainable principles to packaging such as wrapping its organic chocolate bars in compostable film made with renewable plant resources; Sven's Island, which sources recyclable packaging from suppliers who are leaders in producing sustainable packaging; Love Tea, which uses recyclable cardboard and vegetable based ink in its packaging as well clear bags which naturally break down in the compost; and Alter Eco, which uses compostable packaging and sustainable methods across the board to reduce the company's overall environmental impact.

For everyday Australians wanting to reduce their plastic footprint, here is Healthy Life's simple guide to reducing waste and being a better friend to the environment:

Sink your teeth into the problem – We all use them, usually twice a day, and replace them every few weeks, so imagine how many plastic toothbrushes are clogging up landfill sites? Hundreds of tonnes! Bamboo toothbrushes are biodegradable and recyclable - you can even toss them in your compost once you've shaved off the bristles. Go Bamboo toothbrushes are BPA-free, 100 per cent biodegradable and come in a recycled cardboard box (Go Bamboo toothbrushes $6.95 at Healthy Life stores). Natural toothpaste is also a thing. It cleans sans chemicals using natural ingredients such as spearmint, sage, thyme and tea tree oil (My Magic Mud Activated charcoal $19.95/ Dr Bronner's Peppermint Toothpaste $12.95 at Healthy Life stores).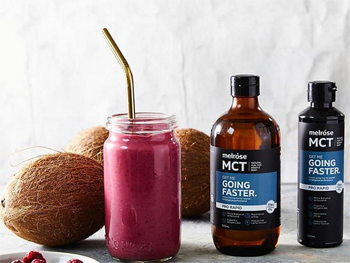 Eco essentials – Grown organically and without artificial irrigation, bamboo produces 30 per cent more oxygen than an equivalent area of trees. Australian eco clothing brand Boody creates ethically produced everyday essentials such as singlets and socks which are made from naturally grown, organic bamboo. Healthy Life staff wear their t-shirts as part of their uniform (Boody women's briefs from $12.95/ men's t-shirt from $39.95 at Healthy Life stores).

The last straw – There is a growing movement to ban plastic straws and with an estimated 10 million used in Australia every single day, it's little wonder they're among the top 10 items found in the ocean. Because most recycling facilities don't process the type of plastic used in plastic straws, they often end up in landfill or washed down storm water drains. Plastic straws take an estimated 200 years to break down and plastic waste is responsible for the death of more than a million sea mammals and seabirds every year so opting for reusable drinking straws means you'll be part of the straw solution, instead of contributing to the plastic problem. Primal Nature's stainless-steel straws come with a cleaning brush and last forever so you won't have to buy more and you can sleep easy knowing they won't end up as a bird's breakfast (Primal Nature's stainless-steel straws 4pk $16.95 at Healthy Life stores).

Don't Cling to Wrap – Our great-grandparents managed without cling wrap so why can't we? Save the earth from another piece of plastic, and ultimately your wallet too, by investing in a healthy, eco-friendly, sustainable replacement for plastic wrap. Queen B Beeswax Wraps are thin and flexible, easy to seal and clean, and will keep everything from veggies to cheese fresh without the need for plastic ($24.95 for pack of three medium-sized wraps at Healthy Life stores).

Take Away Takeaways – One of the easiest ways for Australians to stop single-use waste is to curb our use of disposable coffee cups. With millions of Aussies indulging in a morning coffee every day, it's a great place to start to address our disposable culture. Most cafes will happily fill up a reusable cup, in fact many encourage it. Made from healthy and highly durable materials, JOCO's reusable cups are designed to last a lifetime (12oz $29.95 at Healthy Life stores).

Bottling up the issue – Use reusable drink bottles and spare landfill the 100,000 tonnes of plastic drink bottles we consume each year. Bottles used to package water take over 1000 years to bio-degrade and the process of pumping, packaging and transporting water is also reportedly creating more than 60,000 tonnes of greenhouses gases annually. There's also growing evidence around the health issues caused by human consumption of micro plastics and toxins. S2U have BPA-free 1.89L bottles ($9.95 at Healthy Life stores) and Enviro offer 2.2L reusable bottles ($14.95 at Healthy Life stores).

Bags not – With nappies and their bi-products contributing a huge chunk of non-biodegradable waste to landfill (it's said that every single baby uses around 6000 nappies and double that amount of baby wipes in its first few years), nappies, bags and wipes pose a big plastic dilemma for parents. If reusable nappies are too daunting a prospect, there are eco disposable options with 100 per cent biodegradable and compostable nappies, nappy bags and baby wipes available (Wotnot Biodegradable Nappy Bags 50pk $8.95 at Healthy Life stores).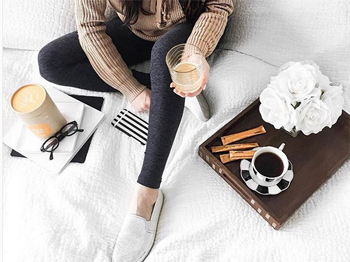 Go green to clean – The chemicals in laundry detergent and fabric softeners become part of your wastewater, which ultimately end up in the environment. The sad reality is that detergents damage fish and other marine life so it's best to go natural. Luckily, nature offers a solution to the problem. The shell of soapberries, aka -nature's soap', has a high concentration of saponin, which foams when it comes into contact with water and has natural anti-bacterial and anti-fungal properties. Because you can reuse the same shells over a few loads, it's a cost-effective alternative to your average supermarket laundry powder (That Red House Soapberries 500g - $22.95 at Healthy Life stores). Using a cold wash when you can and only putting the washing machine on when it's full, will also reduce your carbon footprint.

Safe sunscreen – Despite concerns about the impact of oxybenzone and octinoxate on coral reefs, many popular sunscreens contain the toxic ingredients. Hawaii has gone so far as to ban sunscreens with these chemicals to prevent further damage to its reefs. Natural sunscreens protect from the sun while also nourishing your skin and preventing damage to precious water environments. While they do cost a few more bux than traditional sunscreens, ensuring our waterways are there for future generations to enjoy is priceless (Wotnot Family Sunscreen30+ 150g $31.95/ Natural Instinct Invisible Sunscreen 200g $25.95 at Healthy Life stores).

For more information, to buy online or to find a store visit healthylife.com.au