Interviewing convicted juvenile killers for the FBI leads Emma Lewis and Travis Bell on the hunt for a serial murderer who targets teenagers. A riveting YA thriller that will keep readers on the edge of their seat from start to finish.

It's 1982, and the innovative FBI Behavioral Science section is breaking new ground. Emma Lewis and Travis Bell, two teenagers with valuable skills, are recruited to interview convicted juvenile killers for information on cold cases.

When they're drawn into an active case targeting teenagers, everything starts to unravel. Over Travis's objections, Emma becomes the conduit between the FBI and an incarcerated serial killer, nineteen-year-old Simon Gutmunsson, who is a super-intelligent sociopath. And although Simon seems to be giving them the information they need to save lives, he's also an expert manipulator playing a very long game ...

Can Emma and Travis stop a serial killer on the loose - or will they fall victim themselves?

About the author:
Ellie Marney is an award-winning YA crime author who has gone behind the scenes at the Westminster Mortuary in London and interviewed forensic autopsy specialists around the world in pursuit of just the right gory details. She may or may not know how to commit the perfect murder. Her titles include None Shall Sleep, the Every trilogy, No Limits, White Night and the Circus Hearts series. Ellie has been involved in the creation of the national campaign called #LoveOzYA to promote and advocate for Australian YA literature. She contributed to the critically-acclaimed Begin End Begin: A #LoveOzYA Anthology, and co-runs the popular #LoveOzYAbookclub online. She has lived in Indonesia, India and Singapore, and is now based in Australia with her partner and their four sons. Find her at www.elliemarney.com

None Shall Sleep
Allen & Unwin
Author: Ellie Marney
ISBN: 9781760877309
RRP: $19.99
Interview with Ellie Marney
Question: What originally inspired the idea of None Shall Sleep?

Ellie Marney: Years ago, I read two really formative books – Mindhunter by John Douglas, which is non-fiction, and The Silence of the Lambs by Thomas Harris. Both of them are about FBI agents dealing with serial killers, and the psychopathology of serial offenders. Ever since, I've wanted to write a gritty YA thriller touching on those themes and topics.

Criminal profiling goes to the heart of crime fiction, which is not just about the mystery of the plot, but the human puzzle behind it: what makes people do terrible things, or make horrifying choices? And what kind of person investigates that darkness? That's something I find fascinating, and it's those questions that kicked off None Shall Sleep.


Question: How did you develop your approach to crime?

Ellie Marney: My first foray into crime was when I won the 2010 Scarlet Stiletto Awards, run by Sisters in Crime. After winning that award, I wanted to write a book – but I wanted it to be a YA book, because YA has always been my passion, so I went into high school libraries (I'm a teacher) to see what YA crime was available…and there really wasn't anything much at all. That's when I decided I'd like to fill that niche, and write YA crime fiction.


Question: Are the characters based on anyone you know, in real life?

Ellie Marney: Parts of me – and a whole bunch of other people – are in every character I write. Just in different proportions! Another writer, Diana Gabaldon (Outlander), once said that creating characters is a cannibal art: you take a pinch from all the different people you know, and some from people you don't, and mix it together in a big pot…and you get a character of your own. I kind of believe that!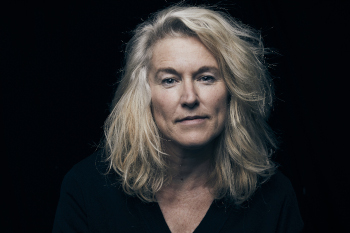 Question: How much of your inspiration comes from real life and real people?

Ellie Marney: None Shall Sleep owes a lot to one particular real-life person – John Douglas, the author of Mindhunter, who was one of the key figures in the development of the FBI Behavioural Science Unit in the 70s. If I hadn't read his book, back in my early twenties, I wouldn't have been inspired to write my book. I often get story ideas from reading biographies or news articles about odd things… Real life can be weirder than fiction, to be honest.


Question: What's the main message you hope readers take from None Shall Sleep?

Ellie Marney: Resilience – I think that's my message. Emma Lewis, the lead character of None Shall Sleep, went through absolute hell to survive a serial killer, and the FBI ask her to walk back into hell once again, in order to save the lives of new potential victims. She fuels herself with anger and sheer grit, and she uses mantras and mental strategies to protect herself and overcome fear. I think Emma's message is a good one to give teenage readers right now, in the era of climate change and covid – You're strong, you can do this, you have been through terrible situations and survived.


Question: What research did you do, prior to writing None Shall Sleep?

Ellie Marney: Ohmigod, so much research! There was a lot of research around the FBI National Academy at Quantico – the facility itself is off-limits to civilians, so I had to really dig for details about the layout of the grounds and the insides of the buildings. I actually made contact with the FBI – they have a Public Relations division, which handles requests from the media and film companies and so on. Some of the weirdest research I did was related to processes of forensic examination. Some of it was pretty gruesome – the pathology of torture – and some was just weird, like the articles I read about celebrities getting blood facials (all true! Kim Kardashian started the trend).


Question: What is the best thing about creating characters like Emma and Travis?

Ellie Marney: The best thing is when you create a character, and then they start to really come to life inside your mind. They start off as an idea, sort of two-dimensional, and then something happens and they turn into a real person – just like Pinocchio! It's not something you can quantify, like 'oh, I thought of this and then they seemed real to me'. It's more like they just…start breathing on their own. Emma is someone I can fall into effortlessly now – I know exactly who she is, what she thinks and how she speaks and moves. If she and Travis walked up to me in a crowd, I'd know them. They're real people to me. It's truly a bit magical.


Question: What advice do you have for aspiring writers or artists?

Ellie Marney: First of all, I'd say don't follow every bit of writing advice slavishly – most people give advice that works for them, and it may not work for you. I don't want to sound too wise here. But I would suggest that you read a lot, because reading is truly necessary. I'd also suggest that you write what you love, because let's face it, most writers aren't paid enough to write stuff they only feel 'meh' about. So write the thing you want to read. I would also suggest that you write as often as you can – whether you feel 'inspired' or not. Being able to sit down and Do the Thing, even when you're not feeling it…that's kind of the difference between a hobbyist and a professional. Writing is a job, like any other job. You've got to show up and do the work.


Question: What book are you reading, right now?

Ellie Marney: Well right now I'm prepping for some interviews, so I'm reading a bunch of books by writers who will be talking with me in the days ahead – Darkness For Light by Emma Viskic, and A Heart So Fierce and Broken by Brigid Kemmerer, and The Inheritance Games by Jennifer Lyn Barnes, and The Erasure Initiative by Lili Wilkinson. But I think once the interviews are over, I'll pick up something really immersive that I can lose myself in… I'm looking forward to reading The Other Side of the Sky by Amie Kaufman and Meagan Spooner. That book looks gorgeous. Also Ghost Bird by Lisa Fuller – I've heard so many wonderful things about it.


Question: What's next, for you?

Ellie Marney: Right now, I'm writing the final chapters of my next book. It's almost done – and it's already sold to a couple of publishers, so I guess I'd better get a move on with it! I can't reveal too much about it yet, but it involves a murder mystery (of course), and if you like the 1940s, and Enigma machines, and plucky girl gangs, then it might be your jam!


Interview by Gwen van Montfort