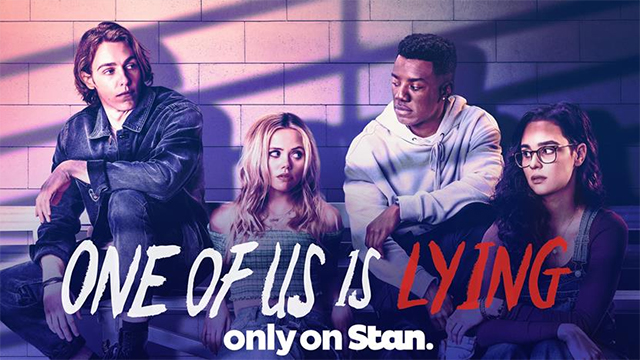 Five walk into detention. Four walk out alive.
One of Us Is Lying, is a brand new mystery-drama series based on the New York Times #1 best selling novel of the same name by Karen M. McManus premiering on October 8th.
The new series follows five high school students who enter detention - with only four walking out alive. A tense investigation ensues, with the four all having the reasons for being potential suspects... but all is not as it seems, and one of them is lying.
Based on the NY Times #1 bestseller, the brand new series One of Us Is Lying premieres 8 October, only on Stan.