Pippa Buxton Low Waste Lifestyle Interview
Pippa Buxton, sustainability expert and owner of Little Earth Nest shares her tips on how we can create a low waste lifestyle and change our family's waste output in under an hour. Pip is a mother and wife, a midwife, an earthmother, sewist and an organic gardener.

Pip says: 'Many people find the term 'plastic free' quite overwhelming - it sounds so cold turkey and final. The journey to plastic free is really a gradual set of simple changes. My focus is to empower families with the confidence that it is easy to live 'low waste' and to be responsible with the waste that they do create.

"I'm passionate about connecting Aussie families with sustainable products that make reduced waste achievable, easy and affordable. I've been working for over a decade to fuel a positive shift and a can-do attitude about low waste living. I'm a very busy working Mum of 3 young children and if I can do it, anyone can do it."

"Adopting a low waste lifestyle starts with the simple and instant embrace of the attitude that it's worth a try to cut back on waste and especially on plastics. From there anyone can make a difference to their waste in under an hour by setting up a framework to avoid reliance on plastics."



Pip adds: 'For day to day waste, a set of core resources; for example a set of Onya or Ever Eco Reusable Produce Bags from made recycled plastic, a Keep Leaf Reusable Food Storage Pocket and some biodegradable or recycled plastic shopping bags cuts out the main offenders in the kitchen and food area.

Add to this a reusable cling wrap like the Agreena wrap and some quality reusable water bottles and for around $100 you have a core resource set that replaces cling wrap, plastic at the supermarket and plastic often used in packaging and storing food too and will last for years to come. Low waste is definitely as easy as 1, 2, 3. Make a commitment, get some resources and follow through."



Interview with Pippa Buxton
Question: How can we create a more sustainable life, today?

Pippa Buxton: The answer to this is a simple intention adjustment. Commit to yourself that you are going to be more sustainable, and then start saying no to non renewable resources as much as you can. Stop buying products made from virgin plastic especially if there are equally functional plastic free alternatives. Speak up about your choices, call out wasteful practices and respectfully ask for better alternatives. At Christmas and times of giving, let your friends and family know that you value plastic free and low waste: show this in your own giving choices too.


Question: Is it expensive to begin a low waste lifestyle?

Pippa Buxton: A lot of Australians have found that it is actually cheaper to live low waste. When you strip your food and household products back to basics the more simple lifestyle is often cheaper, too. When you embrace reusable products you also remove the need to constantly replace single use and disposable items, leaving more money in your pocket in the long run. Many businesses are even rewarding people who refuse single use by giving them better value for money on their purchases.

Our low waste products are accessible to a range of budgets and cater to the average Australian family. We certainly acknowledge that expensive is a relative term, and try to take that into consideration not only in our product range but also in building the business as a whole. We work to connect people with the right eco products, but also offer free resources and motivation, as well as space to share ideas in our community, including recipes and eco tips.

There are so many ways to live low waste without spending more money; from refusing excess plastic packaging to changing your spending habits by buying in bulk. Pillowcases can be very simply converted into shopping bags with a pair of scissors and containers found at the op shop for next to nothing. Of course you can certainly take steps to purchase additional resources that will support the lifestyle and perhaps make it easier; but these are mostly well priced and also aren't essential.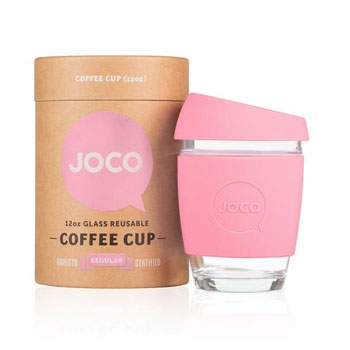 Question: What do you hope to achieve over the next year at Little Earth Nest?

Pippa Buxton: Each year I'm always aiming to help more Australians access eco friendly products whether they are just starting their eco journey or are established eco living families. We are working to reach out to schools to provide information and resources to educate on low waste living, and of course to continue to build what we offer to charities such The Nappy Collective and Beyond Blue. We have some goals in sustainable business accreditation too, which we hope to fulfill in the coming months.


Question: What inspired you to begin Little Earth Nest?

Pippa Buxton: I built Little Earth Nest because I felt passionate that we needed more widespread adoption of the sustainable lifestyle, but that it was too hard for everyday Australians to achieve at that time. The effort required to be a sustainable consumer while adjusting to being a new parent was significant back then. 10 years ago a consumer needed to research quality products as these were not readily accessible, and then purchase from multiple retailers - paying a lot in shipping. They would also sometimes waiting for weeks for items to arrive from overseas. While there were some budding eco toy shops as well as some newly established eco stores - there were none that combined the 2 to offer this specific eco store for families. Particularly given that I have grown the business with grit and determination from absolutely nothing, it has been very fulfilling to see my vision so warmly supported and appreciated by the Australian public.

I knew that I was the right person to be savvy about finding quality products as I had grown up looking for high quality at value prices. I also knew that I would enjoy connecting our product with people who shared my eco values who felt that it was 'all too hard'. I'm so lucky to receive both the joy of providing great solutions at the same time as supporting our environment. All those years ago I felt that 'eco friendly' wouldn't really be broadly accepted until it had become easy and affordable. I had a strong sense that I could be involved in that shift and was wiling to work hard toward it. Something that we also love is that many people buy from our store simply because of the beauty and quality of our ranges, without knowing anything about eco friendly living. These customers too are making a contribution to supporting eco brands even without intent.

Across the last decade, families have told me how much they value our service. I set out to create a single source for quality, sustainable products for families and have established Little Earth Nest as a trusted authority in eco friendly family living.


Question: Can you tell us about Little Earth Nest and what you sell?

Pippa Buxton: Little Earth Nest brings together a strictly curated collection of quality products for an eco friendly approach to pregnancy, parenting and family life. We stock a comprehensive offering of non-toxic personal care products like lip balm, nappy cream and deodorant as well as fantastic resources to make low waste living easier. We offer reusable food and beverage products with low to no virgin plastic, such as the best quality stainless steel water bottles, stainless lunch boxes and storage containers. We sell a beautiful rainbow of recycled plastic dinnerware that are the most durable you will find. Of course we are also known for our vast range of divine eco and wooden toys from trusted brands.


Question: What inspired your passion for sustainability?

Pippa Buxton: My passion for sustainability is drawn from many areas of my life; from my experiences as a child with a single Mum who was both frugal and sustainable, to the sustainable tourism concepts I studied during my first undergraduate degree. Then my experiences as a Midwife and parent seeing young life entering the world, lead me to seriously consider what more I could do to make a difference for both current and future generations. I felt that chemicals in the home, from toys and personal care products were affecting quality of life for parents and their babies and children, in addition to creating a burden for our planet. Our work in sustainability gives parents solutions now, while helping them to create future change with long lasting effect.


Question: What advice do you have for mothers who want to begin low waste living without spending money or time?

Pippa Buxton: Awareness is key! You and your family can make great change simply by beginning to speak up in your daily life. Start some conversations in your household, especially with your little ones and in your immediate and extended family. Maybe your Christmas gifts will be low waste resources this year? Once you raise your awareness of the overuse of plastic you will start to notice it more and more. You will see that often the more sustainable choices are not any more expensive: choose the cardboard box not the plastic bottle. Awareness costs nothing, but empowers Mothers with the choice to start speaking up and saying no where they can. As consumers we dictate what manufacturers will supply and can create a cultural shift by demanding responsible choices in packaging and production.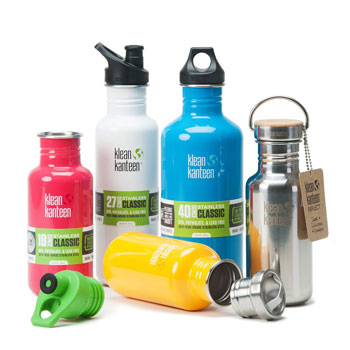 Question: How do you remember to take reusable bags to the supermarket?

Pippa Buxton: If you find you are having trouble remembering your bags you are certainly not alone and I am not immune to this experience either! However I've made great progress in this area by storing bags in my car and by adding 2 small bags to my handbag. I also have a super tech suggestion for Apple users for this problem; and that is to set location based reminders with Siri to prompt you to get your bags when you leave home or arrive at your supermarket or grocer!


Question: Do you have a favourite product, currently offered on Little Earth Nest?

Pippa Buxton: We have over 1500 products on our shelves so this question is definitely a really difficult one. I am certainly spell bound by The Swag which is a natural produce storage bag for your fridge that is savings Australians money by extending the life of their produce. We also adore our Replay Recycled rainbow of 100% recycled plastic kids dinnerware which we have sold for nearing a decade and is a super fun and functional, durable product.


Interview by Brooke Hunter