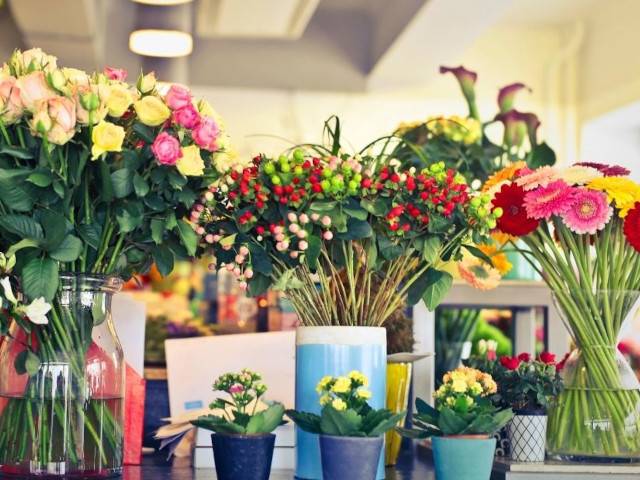 The 3 Best Options for Same Day Flower Delivery in Perth
When it comes to sending heartwarming gifts, we can always count on flowers as they are not only gorgeous but also deliver a beautiful message. Each bunch wrapped is sealed with the kind feelings of the sender, which makes the blooms a more sophisticated gift.

Flowers, whether a dozen red roses expressing unconditional love for someone or a white gorgeous wreath expressing sympathy for the deceased's family, always carry a plethora of feelings and emotions.

Especially when you choose same-day flower delivery in Perth to wish someone a happy birthday or happy anniversary, your surprise becomes a bit more special as they are received on the same day of your occasion.

There are plenty of online flower delivery services in Australia that deliver flowers the same day you add them to the cart. However, all of them have different features, products, and flower collections. That's the reason many people couldn't decide on the best option.

Perth's Best Flower Delivery:
Here we have mentioned the 3 best options for same-day flower delivery in Perth, so you can always count on them when it comes to sending flowers online.

• OZ Flower Delivery
• Woodside Florist
• Flower Delivery Perth

OZ Flower Delivery
OZ Flower Delivery stands out for a number of reasons. They feature a dreamy collection of flower arrangements for almost all occasions and events. Plus, their services are fast, more reliable, efficient, and affordable than other flower delivery services in Perth.

Their free same-day flower delivery makes people fall in love with them each day. That's the reason they are currently the favorite choice of people in Perth.

The best element about OZ Flower Delivery is that they only work with a group of professional florists who outsource flowers from the fresh fields of Australia. You can even place last-minute orders and expect a bunch of fresh blooms delivered to your doorstep.

The experienced florists offer a radiant array of flowers for every choice. Whether you want to choose sunflowers for your co-worker, roses for your love, or pink lilies for your mom, OZ Flower Delivery has a flower for every taste and preference.

Specialties:
• Free same-day flower delivery in Perth
• Gorgeous flower collections
• Every budget can afford it.
• The fast and efficient ordering process
• Smooth checkout
• Fresh seasonal flowers
• ideal for all occasions
• Ideal customer support
• Talented florist

Products:
• A Designer's Choice
• Bouquets
• Flower arrangements
• Mini bouquets and large arrangements
• Plants as gifts

Woodside Florist
Looking for 100% fresh and high-quality flowers in Perth? Look no further than Woodside Florist. Their flowers are not only fresh and outsourced from the farms, but they also last for weeks with proper care and maintenance.

They feature different sizes of bouquets and a range of unique flower colors and types. With the shades of classic pink, bold red, pure white, and rainbow roses, Woodside Florist is the preferred choice for anyone who wants to send colorful flowers to their loved ones.

To offer a streamlined shopping experience, the ordering process is also very simple and takes a few seconds to place an order. Don't get caught up in searching for the right bouquet. A professional florist can recommend you the best choice based on your budget, requirements, and trends.

Their same-day flower delivery service in Perth is probably the best element of their service that makes your floral shopping less stressful and more exciting.

Specialties:
• Hassle-free online ordering
• Affordable costs
• Stunning and high-quality flowers
• Flower delivery on the same day
• Custom flower arrangements
• Long-lasting flowers

Products:
• Flowers bouquets
• Flower arrangements
• Special add-ons
• Plants as gifts
• Mini Rose Bouquets
• Large arrangements

Flower Delivery Perth
If you have ever looked for a service that offers show-stopping arrangements, you must know how hard it is to find a florist that can create something exotic for your dear ones. However, that's no longer a difficult thing with Flower Delivery Perth.

Their same-day flower delivery combined with foolproof dazzling floral arrangements inspires every eye and helps make a heartfelt impression. Whether you want your flowers arranged in a crystal vase, a bouquet, or a basket, they can create any arrangement you name.

Every bouquet is hand-tied by talented florists. To get your desired arrangement on time, you need to choose a bouquet a few hours earlier so the florists can outsource them easily and provide them on time.

Their fast, efficient, and timely same-day flower delivery are the main features that make them an awesome choice in Perth. From peonies to orchids, and roses to carnations, they have every type and size of flower in their extensive collections.

Make sure to order before 2 PM on weekdays so you can ensure successful same-day delivery anywhere in Perth.

Specialties:
• Innovative flower collections
• Easy online ordering
• Dedicated flower collections
• Speedy delivery
• Same-day flower delivery
• Lavish designer bouquets
• Friendly customer support
• Fresh and seasonal flowers

Products:
• Flowers for all occasions
• Bouquets
• Flower arrangements
• Gift baskets
• Plants as gifts
• Vase arrangements

Conclusion:
While you pick flowers, it's important to know their meanings and symbols as well, so you can deliver a bouquet with a specific message. The above-mentioned florists in Perth can help you deliver flowers that exactly convey the right message to your recipient.

So, if you are looking for a truly elegant, cost-effective, and fresh flower arrangement, make sure you choose from the above flower delivery services that offer bespoke arrangements on the same day you add them to the shopping cart.