Aussies Growing Food in Their Backyards Put Health before Wealth
More than half of Australian households are growing some form of their own food at home and the majority say it's more about producing healthier food to eat than the financial benefits, according to research from The Australia Institute.

The Australia Institute dug into the home gardening trend to discover the motivation behind the movement. The main reason for 71% of respondents was to produce healthier food at home, 62% said it's a money saver, and 61% were all about the taste, saying home-grown tastes better.

More than half of the respondents (51% and 57% respectively) said that they enjoyed the gardening process and that they believe gardening is good for the mind and soul.

An RMIT study found 101 different edible products were produced in backyard gardens in Victoria, including gooseberries and quail eggs. The traditional favourites reign supreme however, with leafy greens, citrus, beans and tomatoes making up 50% of what the gardens yielded.

Editor for Blooms Magazine, Sharon Cooper, said Australians were halfway there in enjoying the benefits of gardening and growing your own food.

"The research shows that Aussies are capable of growing their own produce – whether that's a little herb garden on your windowsill, or a beautiful veggie patch in the back garden. You don't have to be a green thumb or be a gardening expert to have success. The next step is enjoying the fruits – or vegetables – of your labour!" Ms Cooper said.

Celebrity chef, fourth generation farmer and champion for the Paddock to Plate movement, Matt Moran, is a firm believer in consumers having a connection with what's on their plate.

"Whether you have a balcony or 100 acres of land, you can incorporate some form of 'growing your own' into your everyday cooking. Start small – you don't need to have an Instagram-worthy garden overnight," he advised.

"As a chef, it doesn't matter how skilled you are if you don't have access to great quality produce. Shop at local farmers' markets for produce that is fresher, more flavoursome and better for you as well," he said.

Blooms Magazine is loaded with further detail on the importance of locally produced food, as well as tips and tricks for both experts and novices.


Interview with Sharon Cooper
Question: Why do you believe Australians are growing their own food at, at home?

Sharon Cooper: As mentioned above, Australians have started growing food at home due to health reasons. It's been noted that these days, people like to know exactly what they are putting into their bodies and growing fresh produce from home is one way they can.


Question: What are the most common produce, Australians are growing, at home?

Sharon Cooper: Aussies seem to be sticking to growing produce that is easy to take care of and doesn't require a lot of space. Tomatoes are probably the most popular, closely followed by carrots and zucchinis. Basic herbs are also becoming more popular too, such as basil, corriander and mint.


Question: What advice do you have for Australian families wanting to grow their own food, at home?

Sharon Cooper: Firstly, it's good to really think about what you want freshly available to you, what you most commonly eat and what space you have available to grow your produce. For example, if you were hoping to start growing tomatoes then you would need to consider placing them in a spot that has access to direct sunlight. So think about what space/area is available at your home before you hit the shops! Also, maybe consider choosing some easy to grow options to start and see how you go.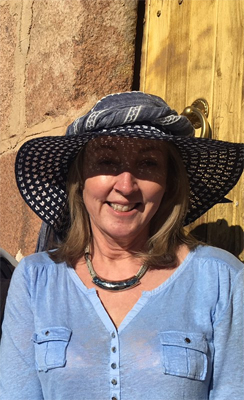 Question: How is gardening good for our health, mind and soul?

Sharon Cooper: There's no denying that spending time outside with nature is good for both the mind and soul. It should be enjoyable and relaxing and for a lot of Aussies, it's a hobby they love doing. Health wise, growing produce fresh in your backyard is fantastic; you know that no fertilisers or chemicals have been contaminating your foods.


Question: What items should we start our home-gardens with?

Sharon Cooper: I would recommend starting with the basics and produce you actually eat, tomatoes are a great place to start and a basic herb like mint or coriander.


Question: Are Australians also looking at implementing compositing and better waste disposal alternatives in their households too?

Sharon Cooper: Although Australians are slowing getting better at recycling, composting and general better waste disposal, there is still ALOT of room for improvement. One thing we are getting better at is re-using containers and limiting plastic use. However, we definitely need to continue improving!


Interview by Brooke Hunter