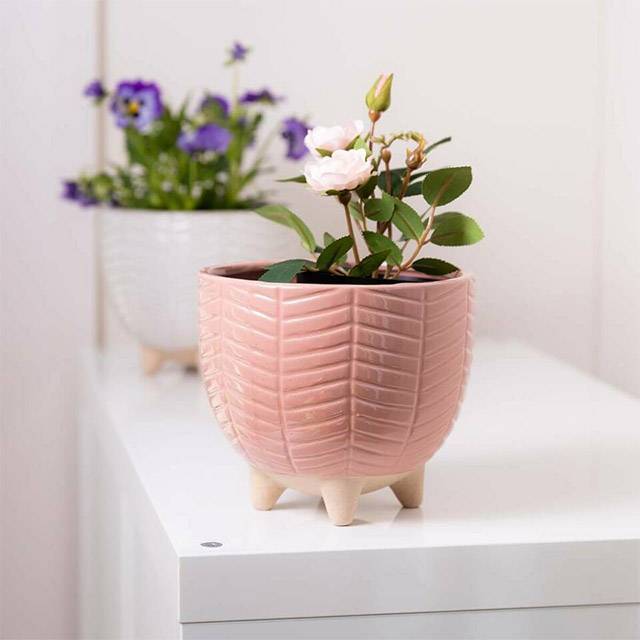 This adorable half-egg shaped glazed planter with ceramic legs is a crowd favourite from Aussie-owned home and gardenware aficionados Sill & Sage.
Designed with textured diagonal grooves all over, the Dream Pot with Legs comes in blush or cream pastel colours and is ideal for those looking for a charming, minimalistic decor piece. Just pop in a nursery grow pot with your favourite plant for a stunning plant-fix!
At just 14cm high and 13.5cm wide, the Dream Pot with Legs makes for a gorgeous addition to a work desk, window sill or bedside table.
Available from https://sillandsage.com.au/dream-pot-with-legs/
Price - $23.50
Dimensions - 14cm H x 13.5cm W
Sill & Sage Dream Pot with Legs adds colour and style to your space.