A magnetic and addictive tale of star-crossed love, inexplicable magic and an impossible choice. Science and faith collide in this tale of magic, destiny and the changing truths found through love by the award-winning authors of the bestselling Starbound trilogy.
Two worlds, two hearts and a choice that will shape their fate forever.
Prince North's home is in the sky, in a gleaming city held aloft by intricate unknown technology. But North believes his sky island is sinking. Its engines are failing, and the key to saving his home is to venture to the place the engines were first created.
Nimh is the living goddess of her people on the surface, responsible for providing answers, direction - hope. But in the midst of the surface's worst crisis yet, a mist that spreads madness and poison, doubts have arisen among the people about Nimh's divinity. She must find a way to manifest her power - before she is overthrown, and all is lost.
North's and Nimh's lives are entwined - though their hearts can never be. Linked by a terrifying prophecy and caught between duty and fate, they must choose to either save their people, or succumb to the bond that is forbidden to them.
'A vivid and compulsive thriller set in a beautiful, perilous world of myths and treachery. You won't want to put it down.' Laini Taylor, New York Times bestselling author of the Daughter of Smoke and Bone series
Amie Kaufman and Meagan Spooner are long-time friends and sometime flatmates who have travelled the world (but not yet the galaxy), covering every continent between them. Amie, who is the co-author of the Illuminae Files and the Aurora Cycle, lives in Melbourne, Australia. Meagan, who is also the author of the Hunted trilogy, lives in North Carolina in the US (though she considers herself an honorary Aussie). Together, they are the authors of These Broken Stars and the rest of the Starbound trilogy. You can find them at www.amiekaufman.com and www.meaganspooner.com
The Other Side of the Sky
Authors:

Amie Kaufman and Meagan Spooner
Interview with Amie Kaufman and Meagan Spooner
Question: What originally inspired the idea of The Other Side of the Sky?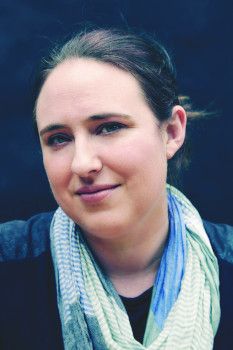 Amie Kaufman and Meagan Spooner: The Other Side of the Sky is a story about a prince who falls from a science fiction city in the sky, to a world ruled by magic and prophecy below, where he meets a living goddess. They're immediately drawn to each other, and into one of the prophecies of her world . . . but they can't touch. The very first spark of this book came from a question we asked ourselves – we love star-crossed romances and longing glances, and we wondered if it was possible to write a romance between two people who can't touch at all. From there, the differences between their two worlds came into play, and we discovered we were also writing a book about how sure we can be of things before we start to question them. The prince is sure he's in a science fiction story. The goddess is sure it's fantasy. The reader will be arguing with themselves for the whole book about where the truth lies.


Question: Who do you hope reads The Other Side of the Sky?

Amie Kaufman and Meagan Spooner: As many people as possible! This is a book for anyone who has questions about the intersections between faith and logic, hope and proof, for anyone who loves an aching romance, and for anyone who's ever asked questions about something they were sure is true. It's also for people who like an ornery cat sidekick in their books.


Question: What's the main message you hope readers take from The Other Side of the Sky?

Amie Kaufman and Meagan Spooner: We never like to nominate a specific message, or try and teach a lesson"we ask questions in our books, but we don't deliver answers. Those are for the reader to decide on. In this book, we wrote about a question that's been on our minds a lot lately, as we've watched the world become polarised about so many things. What is it that you know to be true, that might not be at all?


Question: What research did you do, prior to writing The Other Side of the Sky?

Amie Kaufman and Meagan Spooner: In a strange way, this is one we've been preparing to write since long before the idea arrived"we borrowed stone ruins we saw on trips when we were kids, we borrowed high tech touches from visits to Tokyo, and wove in moments and textures we've been gathering for years. This one is very much a grand work of imagination, though, so most of our prep time was worldbuilding and brainstorming.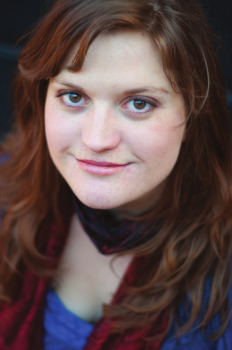 Question: How did you guys meet?

Amie Kaufman and Meagan Spooner: We met online, through a fan fiction community"we hit it off that very first day, and we've been friends ever since. Don't ever let anyone tell you that internet friendships aren't the real deal!


Question: How do you make it work to write books together while being on the other side of the world?

Amie Kaufman and Meagan Spooner: We've been friends for 15 years this month, and we actually met online, so we've got a lot of experience working together from far away. We talk every day, through a combination of video chats, DMs, text messages and phone calls, not just about writing but about life – we're friends as well as co-authors. And we try to be in the same country a couple of times a year, though that's a lot harder right now than usual!


Question: What advice do you have for aspiring writers or artists?

Amie Kaufman and Meagan Spooner: Usually we have lots of advice about reading widely and learning to take critique, but right now every professional creative we know"including us"is finding it hard to work in the way we usually do. So right now we would say to be gentle with yourself, keep trying, but look after yourself. We're all feeling the same way.


Question: What book are you reading, right now?

Amie Kaufman and Meagan Spooner: Meg's about to start None Shall Sleep by Ellie Marney (Amie just finished it!) – it's a newly released YA thriller perfect for fans of Sadie or Mindhunter, and gripping from page one. Amie's just finished The Erasure Initiative by Lili Wilkinson, a thriller about a girl who wakes up on a self-driving bus with no memory of who she is, and finds herself part of a terrifying experiment. Next up is The Left-Handed Booksellers of London by Garth Nix.


Question: What's next, for you?

Amie Kaufman and Meagan Spooner: Right now we're in the middle of drafting the sequel to The Other Side of the Sky, but this coming February, Amie has the first in a new series out"it's for younger readers, and it's called The World Between Blinks. It's about two cousins who slip into the world where all lost things end up, from cities buried by deserts to that pen you were sure you had in your bag.


Interview by Gwen van Montfort