We live in a time where we've never been busier. We're struggling to find the balance between our personal and professional lives and often lose track of our dreams and the things that matter to us. We're striving for a definition of success that isn't necessarily our own, but it doesn't have to be this way.

In the new book, Brave: Courageously live your truth, renowned intuitive mentor Sheila Vijeyarasa sets out a step-by-step guide for women to reclaim their personal power and provides the knowledge and courage to help you step into an authentic life. Sheila shows how to learn how to listen to your intuition, follow your soul purpose and bravely live your truth.

The book helps to identify your personal calling and provides the tools to recognise the power and courage within to take the leap towards regaining connection to the feminine, emotional and intuitive core of one's being. It includes a variety of case studies and helpful insights, enabling readers to tailor the lessons to suit their individual work/life circumstances.

Personal, impactful and practical, Brave empowers readers with the tools to make the changes to be true to yourself, follow your dreams and live courageously.

About the author:
Sydney-based author Sheila Vijeyarasa has mastered the art of blending two diametrically opposite careers: she is a corporate leader as well as a spiritual teacher and mentor, medium and psychic reader. She holds an MBA and has fifteen years' experience in publishing and media where she was the CFO of a global publishing house and preceded by a foundation of eight years' experience in chartered accounting and banking.

Sheila is the founder of Empowering Intuition. Her natural mediumistic and psychic abilities were passed down through multiple generations in her family, and she cultivated those skills at the prestigious Arthur Findlay College. She is a sought-after media commentator and combines corporate smarts with her deep intuition to provide grounded practical advice in her sessions. Brave is her first book.

Brave
Sheila Vijeyarasa
Rockpool Publishing
ISBN: 9781925946406
RRP: $29.99


Interview with Sheila Vijeyarasa
Question: What originally inspired the idea of Brave?

Sheila Vijeyarasa: Everyone has a calling and a life purpose, you may describe it as a destiny to fulfil. But not everyone feels brave enough to follow their dreams.

This was me for many years. I became addicted to a life that I didn't like and I was living a life according to someone else's values. Then I had a big wake-up call and become brave.

I made big changes in my life. I quit my job as a Finance Director. I started to walk my spiritual path to work as a Medium. I now am a Spiritual Teacher and I mentor women to transform their lives.

In writing Brave: Couragesouly Live Your Truth, I felt so passionate to help women, to ease their journey and to guide them in what can be a confusing time, when we start to make big changes in our life.


Question: Who do you hope reads Brave?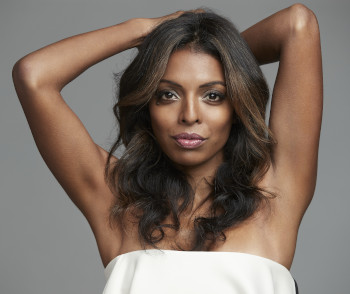 Sheila Vijeyarasa: This book is for so many women! For women who have got caught up in their day-to-day mundane existence and have lost sight of what their true purpose is. Women who have a yearning to make changes in their life, yet they don't know how to. They possibly are at a fork in the road in their life and they are seeking a way forward to become unstuck. Also, women who are new to their spiritual path and are keen to understand some foundational tools around understanding their spiritual nature.


Question: What did you learn, about yourself, whilst writing Brave?

Sheila Vijeyarasa: I actually discovered how courageous I have been in my life. In writing the book, I was taken on a big journey of self-reflection. I made sense of the messiness and unpredictability of my life. It was a very cathartic process. I think that is why a lot of people write. I encourage my clients and students to write their story, if nothing else but to heal.

I learnt that there are no right or wrong decisions in life. In fact all choices in our life guided by our intuition will lead us to where we need to go.


Question: Was it difficult reliving certain aspects/times of your life, whilst writing Brave?

Sheila Vijeyarasa: Yes, I definitely shed some tears as I wrote certain chapters. In particular the chapter, Dark Night of Courage. A courageous life is not courageous without a dark night. A dark night is a spiritual, emotional and mental initiation that takes you from one stage in your life to another.

I guide the readers through a process where sometimes your life must fall apart to be rebuilt and stronger. Job losses, marriage breakdowns, death and illness may be part of the process. We must be brave enough to allow these experiences transform us.


Question: What's the main message you hope readers take from Brave?

Sheila Vijeyarasa: My book, Brave: Courageously Live Your Truth, takes the readers on a path I call, 'The Courageous Path.'
I take the readers on a path to living their most authentic life. The gap between an authentic life and the life that the reader is currently living requires Bravery.


Question: Can you share some tips with us, featured in the book?

Sheila Vijeyarasa: My book is packed with tips, guidance and wisdom! Just a couple of tips: When you start living a courageous life you will start receiving signs from the universe to guide your path. So start watching out for these signs.

You also need a soul tribe when you start making brave decisions in your life. These are a group of people who are helping you to honour your new life. It is important to lean in and create these new friendships to support you.


Question: What research did you do, prior to writing Brave?

Sheila Vijeyarasa: I interviewed 19 women for the book. Their stories are included in the book. Their unique experiences added a lot more depth and different perspectives. I felt it was important to include the voices of many women, as there are many ways to life an authentic life and I wanted to capture as many viewpoints as possible.

I also went back and read over 7 years of journal that I had written in. This was about twenty journals. I summarised all the different insights I had gained during that period of time.


Question: What advice do you have for aspiring writers or artists?

Sheila Vijeyarasa: Write every day. Writing requires discipline. Start working with an editor early on, so they can assist you with developing your voice and writing style. Find a writing group to connect with. Writing can be lonely as it is a practice done in solitude, so find a group to write with, or at least talk about your writing with.


Question: What or who inspired your love of reading/writing?

Sheila Vijeyarasa: My mother was an English teacher, so early on she had an important impact on me loving literature. I had a big corporate career as a Finance Director, so I have a numerical mind, yet my heart has always been connected to writing. I nearly failed my accounting exam twenty five years ago when I was hooked on reading, Alias Grace by Margaret Attwood. She is one of my favourite authors. She has such an honest voice.


Question: What's next, for you?

Sheila Vijeyarasa: I am currently writing an Affirmation Oracle Deck. I am keen to write a workbook to accompany, Brave: Courageously Live Your Truth. It will have more detailed questions and will take the reader on a deep journey of inner reflection.


Interview by Gwen van Montfort