Employable
7 attributes to assure your working future

How employable are you? It's not something we give a lot of thought to when we have a job, but as the impact of COVID has taught us, entire industries can be disrupted at a moment's notice, leaving many of us exposed with a skills deficit. With technology continuing to escalate the rate of change in the workplace, how can you ensure you remain employable into the future?

In the new book, Employable: 7 Attributes to Assure Your Working Future, recruitment expert and founder of EST10, Roxanne Calder, provides an insider's guide to the seven most important attributes that employers are looking for in today's competitive job marketplace, and how they can future proof your career.

The book provides extensive insight into each of the seven attributes as well as what to consider for those at key life milestones: graduates and school-leavers; parents returning to work; people considering retirement; those in midcareer or brushing themselves off after being sacked or made redundant. It also includes advice on custom-building impressive résumés and CVs, skilling up for interviews, writing compelling cover letters and honing the job search by using transferable skills across job clusters.

With valuable self-assessments throughout, Employable is a must-read guide not only for those looking for work, but an essential resource for business owners and HR seeking better strategies for recruitment when looking for the right skills for that perfect employee.

About the author
Roxanne Calder is Founder and Managing Director at EST10, the leading boutique office-support recruitment agency for the Sydney and Melbourne markets. Roxanne launched EST10 in 2010 after completing her MBA at the Australian Graduate School of Management. After graduating from Monash University, Roxanne began her recruitment career with renowned recruiter Julia Ross, before working for over 20 years in HR and recruitment with a number of global players and boutique businesses throughout Australia, the UK, Singapore and Hong Kong. Employable is her first book.

Employable
Roxanne Calder
Major Street Publishing
ISBN: : 9780648980421
RRP: $29.95


Interview with Roxanne Calder
Question: What originally inspired the idea of Employable?

Roxanne Calder: Employable was inspired by witnessing how job losses can cut to the very core of people's lives. Pre-COVID, our employment market had been incredibly fortunate to many. It was relatively easy to gain employment and change employment. However, COVID introduced us to a new reality and brought many people to the brink of despair, emotionally and existentially. I wrote Employable to assist people to never have to feel that way again, even if another crisis were to strike again in the future. Feeling empowered as they master the '7 attributes to assure their working future'. As a note, I am always focusing on my own employability and that's the other reason I wrote Employable, to keep myself and my business employable!


Question: What did you learn, about yourself, whilst writing Employable?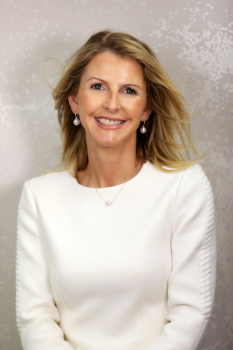 Roxanne Calder: I learnt so much about myself, and that is one of the greatest gifts that has come out of writing Employable. To be open to self-discovery can often be surprising and challenging, but this incredible journey is ultimately worth travelling. It is as good as any degree. I relearnt why effort and trying is so valuable. I say relearnt as I already knew the importance of effort, but it is important to keep working on your attributes. You cannot just acquire skills and attributes and put them away for a rainy day. Further, I stretched and strengthened my resilience. Writing a book is a marathon with many roadblocks and hurdles! I also unlearnt some working habits that were no longer benefiting me!


Question: What's the main message you hope readers take from Employable?

Roxanne Calder: To have courage and take the future into their hands. Do not be controlled by outside events or circumstances that may affect your career, life, and world. Always try, even when it is hard. Try harder in adversity, it reveals your hidden potential, true personality and it is where the real rewards lie.


Question: Can you share some tips with us featured in the book?

Roxanne Calder: The 7 attributes will never be in perfect symmetry, and nor should they. They will adapt according to the needs of the job. If you think you don't need to read the book because you believe you have all these 7 attributes, then you need to read the book!


Question: What research did you do, prior to writing Employable?

Roxanne Calder: A lot. In the book, I reference over 70 different articles, research, academic papers and books, which does not include all the additional research conducted (probably at least another 70). And of course, most of my research has been my own experience, which is over 25 years of recruitment, managing teams and running my businesses.


Question: What advice do you have for aspiring writers or artists?

Roxanne Calder: If you have that 'nagging voice' inside you that wants to come out and be heard, just do it. Try, but try with intent coupled with commitment. Know it will be a challenge, be prepared for feedback and do not be precious. Have someone you can rely on for honest feedback and critique.


Question: What or who inspired your love of reading/writing?

Roxanne Calder: I think my generation is fortunate that we had books for entertainment. Losing yourself in a book is a great gift and provides escapism to dream and be creative. After I have finish reading some books, I feel a sense of loss and that is when I know it was good! As a child, I read all sorts of books, Enid Blyton, Roald Dahl, the Fabulous five. I recall also having my mother's hardcover books that she had as a child, and they had every child's author of the day–the classics. We were also the home that had the world book encyclopedias, and I would lose myself in exploring–my favourites were anything to do with animals.


Question: What's next, for you?

Roxanne Calder: Maybe another book, who knows! I'll need some time and energy though!


Interview by Gwen van Montfort