Greer Quinn Hot Tresses
It was Gold Coast mum-of-two Greer Quinn's own frustration with the 'frizz factor", made worse by her addiction to hot yoga which meant humidity and frequent hair-washing, that led her to develop Hot Tresses.

'Yoga is the place where I first got the idea for a haircare range for women who like to live freely, rather than spending hours grooming," Greer said.

'Once I got the idea and found the right female chemists to work with, I did the majority of the creative work during yoga class in a slightly dream-like state.

'You're not meant to think during yoga class, but I find it's when I'm at my most open physically, mentally and emotionally, yet also when I'm at my most focused."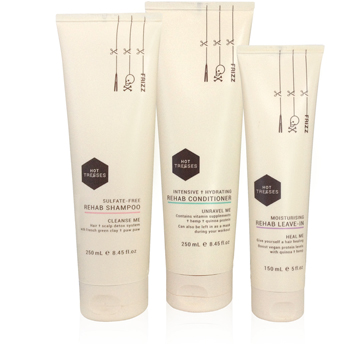 It took almost five years of research and development and rigorous product testing in the bathrooms of yoga studios before Greer felt she had perfected her vegan formulations that helped glamorous-yet-health-conscious women cut heat-styling, chemicals and frizz.

'Hot Tresses lives up to the true definition of 'indie" which originated from the music industry when artists went out and launched their own labels due to the fact they craved freedom, a voice and a platform," she said.

"When I first began working on Hot Tresses five years ago, I told my chemists that these formulations should not be price-driven.

'We needed to make the best product possible – our price point could be adjusted accordingly.

'This gave us the chance to innovate and create something that had never been previously created - a product that receives ticks of approval from salons, health food stores and vegan communities."

With ingredients like pumpkin ferment, paw paw enzymes, hemp and quinoa protein as well as French green clay and a stunning aromatherapy blend accented by ylang yang, Hot Tresses stands in a class of its own.

Less than a year since co-launching with business partner Tamara Trentain, it seems Hot Tresses has been born with a silver spoon in its mouth, or perhaps a crown on its head. Within weeks of trading, Hot Tresses was featured in the Oscars gift bags.

The company has been approached by several retailers and distributors both in Australia and overseas for its vegan, indie, highly organic and cruelty-free values.

'Today's consumers are conscious consumers," Greer said.
'They do their research and they're fed up with multinational conglomerates who animal-test.
'They're actively seeking alternatives.

"Research shows that 49 per cent of millennial women would choose organic cosmetic, skin, and hair products when given the choice.
"Additionally, 44 per cent prefer to buy eco-friendly personal care items."

It seems Hot Tresses has become the canary in the coalmine of haircare.

Hot Tresses is already stocked at select health food stores, hair salons and independents, but the company is still exploring a national distributor or retailer for the Australian market.

'We've just had our first orders from the US and Canada and have already expanding our product range to include travel sizes of our Rehab Sequence," Greer said.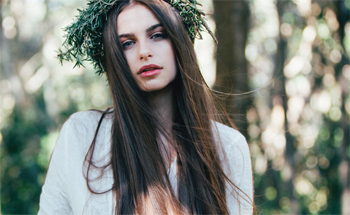 "We want Hot Tresses to be in the hands and hair of as many people as possible, so they can experience the truth about how a vegan and highly organic product can work better than a highly chemical one."
Review: As a fitness fanatic with bleached-locks my hair was formerly a bit of a mess and I typically wouldn't have thought an Australian vegan brand of cruelty-free hair products could of fixed that; yet, Hot Tresses Shampoo and Condition has!
I stand corrected: it is possible for an organic product to cut down on styling time and products (I'd say after my third wash, I was able to half the time I spent styling my hair) - Hot Tresses does it all. And yes, I agree, it's most definitely salon quality.

I adore the Hot Tresses Leave In moisturiser treatment; I probably over-use the product, to be honest (can I use it every time I wash my hair?) I know why this product was featured in the 2016 Oscars Gift Bag… it's incredible. Not only do I have an extra bounce in my step, I have a bounce in my hair, too (and no frizz)!
- Brooke Hunter
Hot Tresses Sulfate-free REHAB Shampoo ($29.95) contains paw paw + French green clay to kick-start the detox process.
Hot Tresses Intensive + Hydrating REHAB Conditioner ($29.95) uses a fusion of pumpkin extract, vitamins E + B as well as hemp + quinoa proteins.
Hot Tresses Moisturising REHAB Leave-in ($39.95) is a light-weight nutrient-dense moisturiser powered by castor seed, ylang ylang and coconut.
Hot Tresses boxed travel-set ($34.70) contains sweet 40mL versions of our Rehab Shampoo, Rehab Conditioner and Rehab Leave-in. Perfect for yoga, beach bags and gifting to besties.

www.hottress.es.