Create a Harmonious Home with Dare Gallery
When it comes to home styling, we often learn to live with what we have collected over the years. Many items simply become -part of the furniture', yet a fresh, discriminating eye combined with a clear out and few simple additions, can help to create a harmonious home once more.
'Clutter can all too easily accumulate and often without intention, we can end up clouding our homes and our minds with a mish mash of items that really do not gel to create any sort of cohesive story," says Marie Lynders, visual designer, Dare Gallery.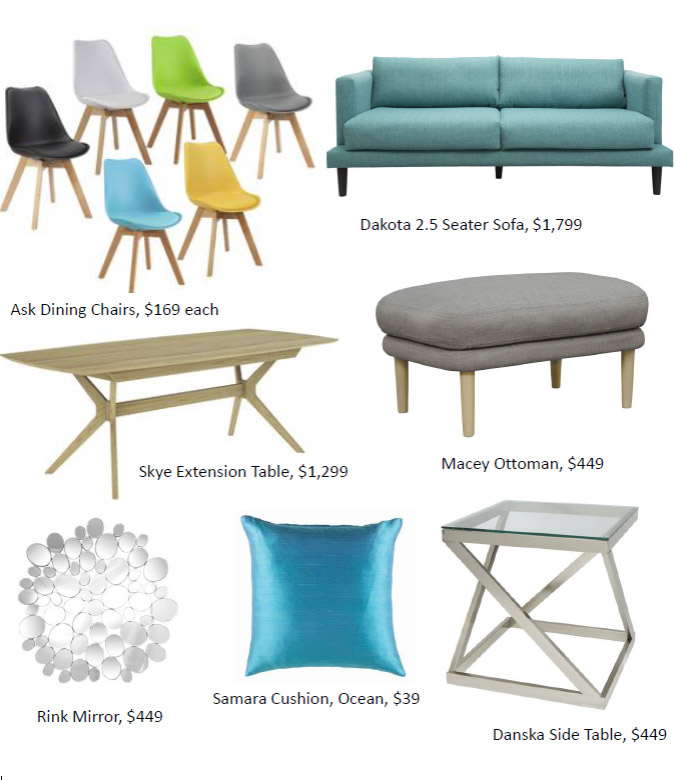 Marie says that adopting an -out with the old and in with the new' approach to your home, can be liberating, helping to create harmony and contentment for all who live there.
'Discrimination is the key. Adopt an -outsider's eye' and take a long hard look at your furniture, accessories and homewares. Start with what no longer serves you, consider whether you have outgrown the piece, whether it's outdated, shabby, or looks worn or tired, then clear it out to create a fresh new palette," says Marie.
Once done, it's time to work out your personal interior style.
'Opt for furniture and accessories that reflect your personality and tastes. It's worth spending time to flick through lifestyle magazines to create a mood board or spend time browsing through Pinterest. Once done, it's time to go shopping!"
Marie recommends to choose your style, whether urban and edgy, quietly contemporary, or arty and then opt for furniture and accessories to express that.
'Don't be afraid to have fun mixing and matching colours and materials – often a touch of the eclectic can work really well. What is most important is that you like it and it gives a fresh new feel in your home that you will love!"
Dare Gallery has some fabulous new products to help create a fresh new look for your home.
Bold and Bright - In a variety of fun and funky colours, Dare Gallery's Ask Dining Chairs will add a bold zip of colour to your dining room. Mix and match for an eye-catching look. Price $169 each.
So Comfortable – Featuring clean lines and deep padded seats, the Australian-made 2.5 Seater Dakota Sofa combines a smart contemporary style with the upmost comfort. Choose from more than 1,000 gorgeous fabric options to custom-make this sofa to suit your individual décor. Price $1,799.
Sleek Diner – If space is sought-after, then opt for a sleek looking dining table that can extend out to accommodate guests. Dare Gallery's Skye Extension Table features elegant Scandinavian style in a light oak timber that won't overcrowd. Price $1,299.
Put Your Feet Up – A new modern-looking ottoman can add comfort and flair to your living room and makes a great additional seat for guests. The Macey Ottoman with a double upholstered layer and pale timber legs provides instant comfort and style. Price $449.
Shine a Light – Mirrors are a great way to freshen up and enliven a living space. Featuring a montage of smaller mirrors, Dare Gallery's Rink Mirror will shed light into any dark corner and double up as beautiful wall art. Price $449.
Bling it on – Metal and glass is a great way to update a jaded room. Featuring a stylish
criss-cross metal body with a glass top, the Danksa Side Table will modernise any lounge room or bedroom. Price $449.
Accessorise – Pull your new look together with some stylish accessories. Cushions, lamps, throws and rugs are all a great way to create a new-look space. The Samara Cushion with its soft shine fabric is a great choice and is available in a variety of colours. Price $39.
For further information visit: www.daregallery.com.au