Texas Based, Aussie Born BBQ Lover
Jess Pryles – Texas based, Aussie born BBQ lover – went on a road trip like no other to discover what makes Australian Beef, The Greatest Meat on Earth. She travelled the country meeting with Aussie's passionate farmers, where she uncovered unique stories and visited passionate chefs who work directly with these producers.


Watch the Paddock To Plate journey here.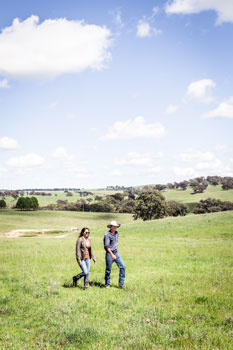 Question: Can you tell us about your recent Australian road-trip?

Jess Pryles: I embarked on a trip like no other, to discover what makes Australian Beef, The Greatest Meat on Earth. On my Paddock To Plate journey, I met the producers, butchers and chefs who power the Australian Beef Industry. From coastal drives to country towns, I met the industry's most passionate that go above and beyond to provide the delicious beef we've all grown to know and love.

So when Australian Beef invited me to return to Australia to meet some of the fantastic people behind this country's beef industry, I leapt at the opportunity.


Question: Why is Australian Beef, The Greatest Meat on Earth?

Jess Pryles: When it comes to taste, quality, flavour and nutrition, nothing beats Australian Beef. It's an incredible natural resource we can be proud of, produced by farmers that hold themselves to very high standards.


Question: What did you learn from the passionate farmers you met whilst travelling?

Jess Pryles: That so much love, care and dedication goes into producing Australian Beef. Our producers take incredible pride in their work, to create a delicious end product for all Australians to enjoy. Our beef is truly some of the best in the world, if not the best.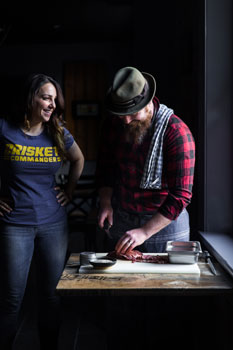 Question: Are you able to share any of the unique stories you were told?

Jess Pryles: We have uncovered numerous stories along the way however, one that will definitely stick with me is a farmer in Tasmania who wasn't originally in the industry, but took a punt on buying some land and putting cattle on it. That farmer has been obsessed ever since with producing the best quality product he possibly can, through sheer hard work and determination. There is such passion and pride that comes with being a beef producer in Australia and this is very evident with everyone I was fortunate enough to meet.


Question: Why was it important for you to meet the chefs who work directly with these producers?

Jess Pryles: I really enjoyed seeings how chefs in Australia use beef in new and exciting ways - whether that's using lesser-known cuts or experimenting with different methods of cooking. One of the restaurants I visited was Pastuso in Melbourne's CBD, where Head Chef, Alejandro Saravia, is introducing Australians to amazing Peruvian cuisine. His passion for authentic food made with Australian beef is world class, and it was amazing to see him in action on the grill in the kitchen.


Question: Can you share your top beef BBQ tips with us?

Jess Pryles: My top tips to master the BBQ this summer are:
Do as much preparation in advance as you can so you are free to entertain and enjoy your guests

Give your grill time to get really hot to achieve the perfect crust on your beef. Rule of thumb, the beef should sizzle when it hits the grill – especially when you're cooking steaks!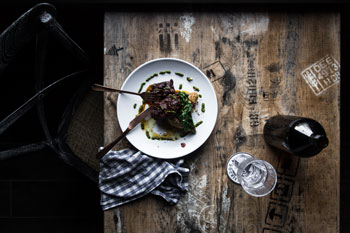 If you have one on hand, use a meat thermometer so you can cook your beef to the perfect degree of doneness. For medium-rare it should have an internal temperature of 55-57 degrees Celsius.

Make sure you let your meat rest after you take it off the BBQ for maximum juiciness

Always make sure the chef gets the first bite!


Question: What are your favourite beef cuts to cook with?

Jess Pryles: Some of my favourite cuts to cook with at the moment include:

Flat iron: A really tasty cut from the chuck area and well suited for grilling on the barbecue. You should try my recipe for flat iron steak with charred balsamic beetroot!

Flank steak: A great, economical option - perfect for fajitas. Simply season with salt, throw on the barbecue and grill for about 4 minutes per side for medium-rare doneness.

For a different take on the Christmas roast, try Tri Tip. You can cook this using indirect heat on your grill, just light the burners or charcoal and put the meat on the cold side of the grate, then let it cook gently until it reaches 58 degrees. Give it a good 20 minute rest then carve and serve – it'll be a new holiday favourite.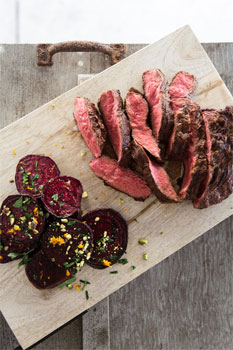 Question: What is your overall most delicious recipe? Can you share that with us?

Jess Pryles: You should try my flat iron steak with charred balsamic beetroot – this recipe was inspired by my recent Paddock To Plate journey with Australian Beef.

Jess Pryles' Flat Iron Steak with Charred Balsamic Beetroot

Serves 4

Ingredients

1 whole flat iron steak
4 large beetroots
2 tablespoons olive oil (plus extra for drizzling)
1 ½ cups balsamic vinegar
1/2 cup pistachio kernels (finely chopped)
1/2 cup Italian flat-leaf parsley (finely chopped)
Zest of one orange
Salt to taste
Freshly cracked black pepper

Method
Peel the beetroots and slice into discs about 1cm thick.
Lay the beetroots in a shallow dish, season with salt then add the olive oil, balsamic vinegar and half the orange zest. Mix to make sure all the slices are coated, then cover and place in the fridge to marinade for an hour.
Light a grill (preferably charcoal for added flavour) to medium-high heat.
Prepare the steak by patting it dry with a paper towel, then season liberally with salt.
Place onto the preheated grill over the hottest part. Cook for 2-4 minutes per side. Continue to cook, flipping every few minutes, until a nice colour has developed and the steak reaches an internal temperature of 58°C. This will take approximately 10-15 minutes, or grill until it reaches your preferred degree of doneness. The flat iron is best served at medium rare.
Remove the steak from the grill and loosely cover with foil. Rest for 10 minutes.
While the steak is resting, remove the beetroot slices from the balsamic marinade and brush with oil. Place the slices oil side down on the hot grill. Cook for 5 minutes, brushing the other side with oil before flipping and cooking for a further 5 minutes. If the beetroot is not yet tender enough, cook for a further 2 minutes on each side. Check to ensure the pieces are not burning and turn if they are getting too charred.
Slice the steak against the grain and arrange on a plate. Layer the beetroot next to the steak and top with parsley, remaining orange zest, pistachios, a drizzle of olive oil, freshly cracked black pepper and additional salt if required.


Interview by Brooke Hunter