Celebrate Australia's Language Diversity
Language learning app Babbel has called for a celebration of multiculturalism, as nearly a third of its Generation Z users are learning a language to better understand their cultural heritage.

With recent national Census data revealing almost half of Australian citizens were either born overseas or have one or both parents born overseas, Babbel's Country Manager for Australia, Joseph Troutt, said language diversity down under should be highlighted.

"There are more than 300 different languages currently spoken in Australian homes," he said. 'With almost a quarter of Aussies able to speak a language other than English, we're expecting to see Australia's love of languages continue to grow."

Already, the number of active Aussie subscribers has doubled on the Babbel platform in less than two years and has grown another 20% since January 1st, 2018. The most popular language choices are Spanish, French, Italian and German.

"It's clear that Australians have a genuine interest in being immersed in other cultures and that young Australians want to explore their roots," said Joseph.

"Our annual user survey of more than 13,000 people revealed that the biggest reason Aussie users learn languages is so they can communicate with people from different nationalities whilst travelling. However, one in 10 are learning to better understand their cultural heritage, or for their partner or family, and for under 25 year olds this jumps to nearly a third (31%) of users – the biggest of all age groups."


Interview with Joseph Troutt, Babbel Country Manager for Australia
Question: What is Babbel?

Joseph Troutt: Founded in 2007, Babbel is now the top-grossing language learning app. Our meticulously designed courses teach you language skills that are useful from the start, with 14 languages to be learned from the web, smartphone or tablet, on Android and iOS.


Question: Can you tell us how Babbel works?

Joseph Troutt: Every one of our courses have been designed specifically for each language pair, based on your mother tongue. For example, a Spanish speaker learning German would have different prior knowledge and requirements to an English speaker learning German, therefore each course is also different. The courses are made up of short, progressive lessons that are connected together, with each step building towards the next. This guarantees learners the shortest path to real-life conversations by: immersing you in a new language through real-life dialogues to get you speaking right away; employing proven cognitive techniques that move new vocab to your long-term memory; and using human voices and speech recognition to get you speaking confidently.


Question: What languages does Babbel offer?

Joseph Troutt: We offer 14 learning languages: Danish, Dutch, English, French, Indonesian, Italian, Norwegian, Polish, Portuguese, Russian, Spanish, Swedish, and Turkish.


Question: What are the most popular language choices, in Australia?

Joseph Troutt: Users in Australia are predominantly learning Spanish, but French, German and Italian are popular choices too.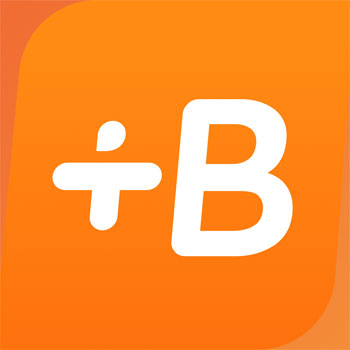 Question: What languages do you speak?

Joseph Troutt: I speak English and German fluently, and am planning to start learning another one this year - not sure which one yet.


Question: Typically how often do we need to use Babbel to learn a new language, this year?

Joseph Troutt: Everyone learns at a different rate, so we recommend practicing every day until you can speak the language like you want to. But we've built our courses to get people speaking as soon as possible - and it works. A study conducted by the City University of New York found that novice users could cover the equivalent of one college semester of Spanish in 15 hours with Babbel. And from our annual global user survey, we saw that 73% of Babbel users feel confident enough to have a simple conversation in their new language after just 5 hours of use.


Question: Why do most people begin learning a language using Babbel?

Joseph Troutt: Most of our users are interested in learning for travel, particularly in Australia, where it's not uncommon to leave the country for an extended stay overseas. However, we also see that language / cultural interest is a big driving force too, especially among young people. A recent user survey showed that while 1 in 10 are learning to better understand their cultural heritage, this jumps to one third of under 25 year olds in Australia.


Question: Why do you think the number of active Aussie subscribers on the Babbel platform has doubled in less than two years?

Joseph Troutt: From our research, we've found that Australians are really keen language learners. The main motivations for learning a language are for travel and cultural interest, and we provide an easy and effective way to learn before, during, or after a trip, at home from the comfort of your couch, or on the bus on the way to work.


Question: What originally inspired the creation of Babbel?

Joseph Troutt: The idea for Babbel stemmed from our founders wanting to learn languages themselves, and seeing that was no online way to do this. With a background in tech, they set about to provide a new solution in the language learning industry, by creating a simple, effective way to learn a language online. The idea wasn't to disrupt the industry, but to create another option for people interested in languages. So in 1997 the Babbel app was born and was the first language app of its kind, with the goal of getting everyone learning languages. Now we have more than 1 million active paying subscribers across the world and are the top grossing language learning app.


Interview by Brooke Hunter