Kat Clayton The Transformation Project Interview
We track our fitness levels all the time. We measure how much weight we lose, how fast we run and how heavy we lift but rarely do we quantify our mental fitness.

In a four-week study called The Transformation Project, Sydney's BodyMindLife set out to measure the impact regular, integrated practice of yoga, Pilates and meditation has on people's lives.

The rules of the project were easy. Participants had to commit to attending five yoga classes a week, a daily journal entry and a minimum of ten minutes meditation every day.

Each week students recorded how they felt in relation to eight different areas of wellbeing. This included their levels of energy, sleep, stress and anxiety, self-esteem, relationships, purpose, satisfaction and happiness, along with consumption of alcohol and caffeine.

After just 28 days, the findings revealed a dramatic shift. On average, participants reported feeling a 30% increase in their overall mental and physical health!

Stress and anxiety saw the biggest impact with levels falling by 40% on average and there was a significant increase in energy levels of 35%. Sleep quality also improved by 31% and feelings of happiness by over 23%.

Interestingly, the number of coffees and alcohol units dropped over the month too. The survey found that caffeine consumption decreased by 28% on average and standard alcoholic drinks by a huge 39%.

The final results on average across all participants:
Overall wellbeing increased by 30%
Feelings of stress and anxiety reduced by 40%
Increased levels of energy by 35%
Sleep quality improved by 31%
Increased self-esteem by 31%
Sense of purpose and meaning increased by 28%
Positive interactions with relationships improved by 34%
Feeling satisfied with life increased by 22%

BodyMindLife will run a second study in October.
https://www.bodymindlife.com/transformation-project

BodyMindLife is recognised as a leading yoga, Pilates, meditation and teacher training centres in the Southern Hemisphere. Over a million students have attended BodyMindLife classes since the studio opened its doors in 2002. BodyMindLife was launched by Phil Goodwin, a former investment banker turned yogi who lives in Bronte with his wife Ferique and beautiful three-year-old GiGI.
www.bodymindlife.com.au



Question: What inspired you to conduct a study on the benefits of meditation and yoga?

Kat Clayton: At BodyMindLife Yoga & Pilates, we are lucky enough to see the kinds of life changing breakthroughs and confidence boosters almost every day students come through the doors, get on the mat and practice yoga + meditation regularly. But we didn't want people to just take our word for it.

We created the 28 day challenge to inspire people who want to see a change in their happiness, health and overall wellbeing and were up for a challenge! Then we let the statistics and students speak for themselves. The impact confirmed our observations in some ways, and was even more than we expected in others!

You often get all kinds of health and happiness advice from people who are just trying to make a buck. Don't trust them! We wanted real people, with real lives – to see how committing to a healthy lifestyle for 28 days can change their life - for themselves. And then to rate the impact that it had on their lives: mental, physical, emotional resilience, fitness, relationships, and wellbeing.

It was important to us to create an opportunity and community for our students to implement the types of lifestyle/habit changes and to support, inspire and encourage it. Healthy individuals are what make up a healthy community.


Question: What results did this study find?

Kat Clayton: After just 28 days of daily yoga, journaling, meditation and some healthy lifestyle considerations (like sleeping eight hours per night, and drinking plenty of water) students reported feeling 30% increase in their overall mental and physical health.

Stress and anxiety saw the biggest impact with levels falling by 40%. Students also reported improved feelings of happiness, increased self-esteem, and sleep quality (by over 31%). The study also reported an increase in feeling satisfied with life (22% increase).


Question: What surprised you most about the results?

Kat Clayton: The results of this study gave us some interesting insights into what can create an upward spiral of happiness in your life. When students committed to making healthy exercise and lifestyle choices, it seems that their tolerance for unhealthy choices like caffeine and alcohol consumption decreased. Although we often associate going for a drink or grabbing a cuppa with a friend, a positive social experience – the results clearly indicated that despite a caffeine consumption decreased by 28% and 39 % decrease of alcoholic drinks, their 'positive interactions and relationships" improved by a whopping 34%!

From the findings, I think it's pretty safe to say that when you prioritise your health, and commit to doing the little things right - you will naturally want to make healthier choices in all areas. In yoga we often say, do backbends around lunchtime or the 2pm slump, and you won't need to pick up that extra coffee or candy in the afternoon!

It becomes a supporting upwards spiral. When you move better, you breathe better; more fluidly and easily. When you breathe better, you can think better; with more clarity and focus. When you are thinking more focused and clearly – it's frees up your energy to keeping doing the things you love, that bring you greater sense of fulfillment and happiness. It creates a positive feedback loop which supports you in all areas –work, relationships and a sense of achievement and purpose.


Question: How can we begin a mediation practice?

Kat Clayton: There are many different methods of meditation, mindfulness techniques and relaxation techniques such as guided imagery, yoga nidra and even self-hypnosis.

Try out a class, a book, app, pod-cast or once you get a few techniques down, free style! Try out a few different types to see what suits you best. The trick is to practice consistently.

To learn the techniques I would start with a guided meditation class (we offer heaps at BodyMindLife) or you could download a Mindfulness or Meditation app such as: 1GiantMind, Headspace.

To help my Mom started meditating, I bought her the book: 'Meditation Made Easy" by Dr Lorin Roche, and made her a playlist on Spotify with some 10-15 minute meditations by DavidJi. She started listening to them every night before going to bed, and now has been thanking me profusely for introducing this to her now (even though she's her 60's!)

My personal favourite techniques at the moment are to sit in a comfortable position in a quiet place, free from distraction (for be the best time to meditate is after a yoga practice). I start by noticing my breath, and then I will do a guided body scan (where you bring awareness to different parts of the body and relax them systematically). Or sometimes I'll do a guided visualisation through the Chakras to help bring calm and focus to the mind, and then create some space to see where the Meditation takes me.


Question: How many minutes are day do we need to practice yoga for, to get the health benefits?

Kat Clayton: From my personal experience, it doesn't take long. Even just 10-20 minutes of some basic stretches, breathing or meditation can leave you immediately feeling refreshed, rejuvenated, clear and focused. As long as it's a consistent practice – commit to taking 10-20 minutes every single day.


Question: How can we measure the impact of these activities on our own mental health?

Kat Clayton: Start by keeping a journal. Journaling on a regular basis is a way to create clarity, space, and capture insights – it helps to offload your thoughts, manage stress and anxiety, sparking creativity and improve your self-awareness and even sleep. When students who go through our teacher training, they are asked to keep a journal and at first often think, 'This is a drag!" But over time, you may start to notice your mindset starts shifting.

Writing down your thoughts is also a way of labeling them to gain a fresher perspective. Research shows this type of activity activates your pre-frontal cortex, which reduces the arousal in the limbic system thereby reducing your stress response. You can also look back on your journal to gain a fresh perspective, and more easily keep track of any shifts or change in your mental health.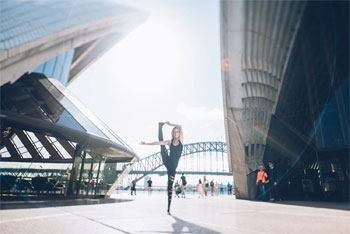 Question: What are the positive benefits of a daily yoga and meditation practice?

Kat Clayton: There are many (almost too many to list) positive benefits of a daily yoga and meditation practice: reduced blood pressure, increased mental focus, less stress and reactivity, handling stressful life or work situations with a greater sense of clarity and ease. Meditation has been around for thousands of years - Monks, Rishis and Yogis in the East started teaching it around 7,000 years ago. Nowadays Western science is jumping on board demonstrating, explaining and backing up the physical, mental, emotional and genetic benefits of meditation.

Researchers at Harvard Medical School recently published a study demonstrating the long term effects of relaxation methods on a genetic level: those who practice regularly have far more active ''disease-fighting genes'' as compared to those who did not practice any forms of relaxation. When these important genes are active they help us build stronger immunity, manage pain, stress and stabilise hormone levels, decrease high blood pressure, infertility and even rheumatoid arthritis without the drugs or side effects of western medicine.

Meditation is not the same type of relaxing we do by sinking into a giant bubble bath or lounging on the sofa and flicking through the TV. Although we might still feel calm, happy and relaxed - learning and practicing specific meditation techniques induce a deeper state relaxation. This engages the parasympathetic nervous system which means our body is able to 'rest and digest" and activates the disease fighting genes, regulate hormone balance, improve muscle repair and digestion. We can achieve this by regularly practicing meditation or other relaxation techniques such as guided imagery, mindfulness, yoga nidra or self-hypnosis.


Question: Tell us about BodyMindLife? Why are you different to other studios in Sydney?

Kat Clayton: BodyMindLife is a holistic place of wellness, where students can come to nourish not only their body (awesome get your core on Pilates, sweat it out Vinyasa Yoga, a Sauna, Oxygen Tank, Cryotherapy, and restorative Yin) but also their mind – with meditation classes and Qi Gong martial arts.

People that walk into our studio often say 'it feels like an oasis of calm" as soon as they enter, 'a safe haven", and my personal favourite: 'This is the best part of my day!".

The teachers are friendly, non-dogmatic, and we boast some of the best Yoga and Pilates instructors in Australia. Seriously!


Interview by Brooke Hunter