Liv Kirby
Liv Kirby's first experience of the theatre was when she was 12 years old and began saving her birthday and Christmas money growing up to attend film and stage classes at the National Theatre, located in Melbourne's St Kilda. Finding love not only in the acting side of the industry she then began working for her classes at the well-known dance school -The Space Dance & Arts Centre'.

At age 15 Liv was engaged not only in all school productions, but also was professionally competing at Hip Hop events around Australia with her at-the-time dance crew, Superhoodz. In 2011 Liv began competing with newly formed dance crew A2D (Addicted 2 Dance), who found much success as the year progressed and was given to opportunity along with 7 other A2D members to represent Australia at Randy Jackson's Hip Hop International dance competition in Las Vegas. During 2011 Liv also had the experience of touring around Australia performing in a show called Fake is Real where live undertook the role of a young girl called Sandy.

In 2012 Liv was accepted into the Hollywood Immersive program put together by the well-known casting director Lilly Dawson, where she undertook a week-long intensive in the Hollywood Hills with 11 other actors from both L.A. and all around Australia training at Margie Haber Studios (Halle Berry, Sophia Bush, Brad Pitt) where she developed her training as a film actress. Liv can be seen in a number of Australian commercials as well as TV series pilots.

Following L.A. Liv moved to New York City to undergo training and Broadway Dance Centre where opportunities came flooding in, within the first few month Liv had already been seen dancing with Macklemore and Ryan Lewis as well as on Good Morning America. She was also seen in a production of Legally Blonde with Summer StagePro where she played the role of a Delta Nu sorority sister and Elle's Mom. Liv got to work alongside choreographer Michelle Kittrell who was an original cast member of Broadway's Legally Blonde, in which Liv learned and performed the original Jerry Mitchell choreography.

Liv is currently in rehearsal with a production of Carrie the Musical put together by Hoboken Theatre Company starring Lisa Capps from Broadway's Les Miserable where Liv is undertaking the role of Frieda.

You can keep up-to-date with Liv by following her on Twitter @livkirby.



Interview with Liv Kirby
Question: Can you tell us about your role in Carrie the Musical?

Liv Kirby: I'm a senior in High School and am still trying to work out where I fit in and who my real friends are. I'm torn between changing myself to be friends, or even be recognised by the -popular' girls, and I do so in bullying Carrie just so I can fit in with the crowd. After bullying Carrie I realise that I am changing myself for the worst, just to hang around a certain group of people. Once I come to that realisation I kind of pick myself up and start doing what's right from then on out.


Question: What inspired your passion for the performing arts industry?

Liv Kirby: I always had a love for acting, which is crazy because I used to be the most painfully shy child. The turning point was really though, when I saw the musical Wicked in 2008. It was playing in Melbourne and our drama class in middle school were told we were going on an excursion the following day to see it and I remember from the moment of the first downbeat from the orchestra I was immersed on this magical journey for the next two and a half hours and that's when I said -Yeap, I want to do what they're doing'. I think that was the first time I experienced the true power of the theatre and how it's possible for one person to be onstage and connect with hundreds of different people sitting in the audience at one time.


Question: When and why did you decide to make the move from Melbourne to New York?

Liv Kirby: When I was 18 I moved to L.A. and got really involved with training in film acting which was an incredible experience. But I decided to visit New York, and because I was on my own, it really gave me a different view on New York compared to the first time I had went with my friends, so it wasn't just shopping this time around. As soon as I sat down in an actual Broadway theatre and watched a show, that passion for musicals burned up again. At the end of 2012 I moved over to New York and now I'm surrounded but constant inspiration that motivates me and reminds me why I'm here.


Question: What was your goal when you made the move?

Liv Kirby: Broadway, haha. Broadway and just being able to train and be surrounded by legendary and inspiring performers. I think every young aspiring musical theatre performer would be living for the day to step their chorus heels on a Broadway stage. I knew there was a lot more too it though then just coming here, auditioning and getting it straight off the bat. Broadway is definitely my ultimate goal.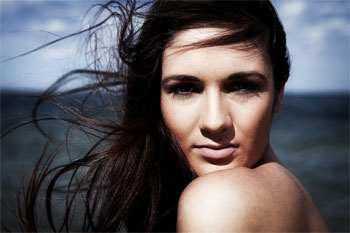 Question: How have you already achieved that goal?

Liv Kirby: I've meet so many great friends and connections here, and this industry is almost all about who you know, so while I'm networking and meeting new people here I'm opening up doors of opportunity without even knowing. I've know that you can't just jump onto Broadway, so I'm taking it day by day and know that each time I do a show, or take a class or meet someone else in the industry, I'm getting that step closer to reaching my goal. I feel like I've already achieved so much and I know I'm on the right path so it's now just a matter of time and taking every opportunity that comes my way.


Question: Can you talk us through a typical audition experience in the US?

Liv Kirby: My audition days usually consist of getting up at 5:30 and lots of coffee. Lucky at the moment I live really close to the studios where most of the auditions are held so I walk over there and sign up on the unofficial list, if there is one, and wait in line, there are usually already almost, if not more than 100 girls there. You hope that the studio lets you inside, otherwise everyone lines up outside (which isn't fun in winter when it's snowing and you can't feel your body). Usually the monitor for the audition gets in at 9/9:30 and either transfer the unofficial list to the official list or everyone has to sign up again, which can get a little messy, especially when people try and cut in front of those 5am girls.

If it's a singer call, you're lined up and go in one at a time, or they bring in around 15 people at a time and type you out, so they'll go down the line and if they already don't think that you're what they're looking for you'll be done for the day.

Dance is usually in group of 30 – 50 and you either learn a combination and perform it for whoever's in the room that day in groups of 2 – 5, or they'll go down the line and make you do double or triple pirouettes or a short technical across-the-floor sequence and once everyone's done they'll make a cut, sometimes they only keep 2 people sometimes 10.

If you're auditioning for an Equity show, then you sign up in the morning on the Non-Equity list and wait around all day and hope to be seen, and you're usually only seen if there is time, but that's up to the people in the room that day.


Question: How do you ensure you stand out in an audition?

Liv Kirby: Make sure to read the breakdown of the audition and do research on who the casting director/director/choreographer etc is and get to know their style and their previous work so you have a rough idea of what they might be after, that way you already know the looks they may be going for, if a choreographer does a lot of balletic style choreography, you know not to dance in street-wear, that way you can show the panel you're well prepared. Also, make interesting choices and not going for the typical go-to way, whether that's interpreting a song in a complete different context then how it's usually done, or saying lines with a different intention then the obvious, everything and anything that can make you that little bit different then the next girl.


Question: How is the US performing arts industry different to Australia's?

Liv Kirby: The US has SO much going on all the time, though Australia may also, it's very hard to be able to audition for projects without an agent in Australia, whereas over here there are countless resources to let you know where and when auditions are on and you literally find yourself running from one studio to another and you can fit in 3 – 4 auditions a day and that's all without an agent. So in that sense, the opportunities over here are just much more open to the public and to rising performers which allows them to have the chance to been seen by casting directors, even if they are just starting out. Everything here moves a lot quicker than it does in Australia, in Australia you get your sides around a week before the audition so you have time to learn your lines and then you'll find out after a week or longer if you have a call back, whereas here, you get your sides on the day or the night before and you find out if you have a call back either straight after, that afternoon or the next day.


Question: Can you tell us about your mentor and why it is necessary to have a mentor?

Liv Kirby: My mentor, Bettina Sheppard, is such a beautiful person and well established performer and I'm so fortunate to have her as my mentor. She is one of my voice teachers and she has pushed me so much since the first time I stepped into her class, with such big classes at times it's easy to get lost in the pools of people, but she's always correcting me no matter the class size and I really appreciate that a lot because it's so hard sometimes in classes to be noticed by the teachers, and you can go months without the teacher even recognising your reoccurring face and I think it's really important to have at least that one person that you can go to and they're there to willingly give you advice. There are just so many people here for the same thing; it's good to know you're being recognised haha.


Question: What advice do you have for Australians looking at making the move to the US?

Liv Kirby: Just do it! If you want to come here and try and be in the industry, the only way that's going to happen is if you do it, no one else can do it for you. I was always told that 'if you have a backup plan or a second option, do that. Because you don't want your first plan enough or believe in yourself enough if you have to give yourself something to fall back on to". With an industry as competitive as this one, being turned away daily, being compared to the hundreds of other performers you see each day, it can become intimidating and tiring and I can see how people can give up on their dreams. But, if you have the persistence to keep at it, no matter what it takes or how long it takes, then you should do it, no matter what industry you're in.

It's so rare that people just book a show trying their first time, or second or third. People say that -"every 100 auditions, there's usually 1 yes" and I think you just have to remember little things like that.


Question: What do you miss most about home?

Liv Kirby: My puppy and coffee! It's so hard to find good coffee here, Melbourne especially, sets such high standards when it comes to coffee that when I got here it took my tastebuds so long to get used to it. I think I'm good now though, I've worked out the places to go, and my favourite Starbucks order.


Question: Where do you see yourself in the next five years?

Liv Kirby: Broadway, I hope haha. Five years' time I'll be 25, which still feels kind of young when people tell me how long it took them to get their first Broadway show. It would be an honour to be 25 and on Broadway, but that's what I'm working towards, so I just have to keep working at it and taking all the opportunities that come my and then it's just a matter of time from there.


Question: What's next for you?

Liv Kirby: I've just been accepted into a musical theatre program here so I'll be doing that till September as well as continuing to audition and do shows. I've also been talking to an agency, so once I complete my training; I think I'll sign with them. I'm just going to keep my options open and see what's headed my way.


Interview by Brooke Hunter