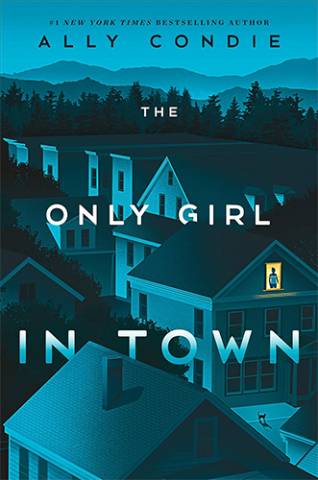 What would you do if everyone you love disappeared? What if it was your fault?
For July Fielding, nothing has been the same since that summer before senior year.
Once, she had Alex, her loyal best friend, the one who always had her back. She had Sydney, who pushed her during every cross-country run, and who sometimes seemed to know July better than she knew herself. And she had Sam. Sam, who told her she was everything and left her breathless with his touch.
Now, July is alone. Every single person in her small town of Lithia has disappeared. No family. No Alex or Sydney. No Sam. July's only chance at unraveling the mystery of their disappearance is a series of objects, each a reminder of the people she loved most. And a mysterious message: GET TH3M BACK.
From the #1 bestselling author of the Matched series, The Only Girl in Town is a searingly candid reckoning with both love and loneliness that perfectly distills the messy, beautiful realities of growing up, growing apart, and the courageous act of self-discovery.
Ally Condie is the author of the #1 New York Times bestselling Matched trilogy and its companion novel. The Last Voyage of Poe Blythe. A former English teacher, Ally lives with her family outside of Salt Lake City, Utah. Ally has a MFA from the Vermont College of Fine Arts, and is the founder and director of the nonprofit WriteOut Foundation.

Only Girl In Town
by Ally Condie
Hachette Australia
RRP: $19.00
buy this book