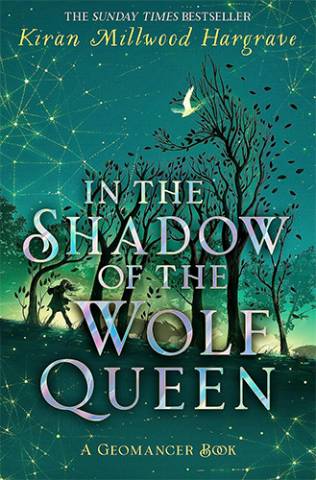 Ysolda has lived her life in the shadow of the wolf queen's tyrannical rule but, safe in her forest haven, she has never truly felt its threat.
Until one day when a mysterious earthquake shakes the land and her older sister Hari vanishes in its wake.
Accompanied by her loyal sea hawk, Nara, Ysolda embarks on a desperate rescue mission. But when she is forced to strike a bargain with the wolf queen herself, she soon finds herself embroiled in a quest for a magic more powerful - and more dangerous - than she could ever have imagined ...
Beyond a lush and lyrical tale, In the Shadow of the Wolf Queen is also a heart-pounding adventure, filled with power-hungry rulers, conquered nations and of course, wolves. And at the centre of it all are Ysolda and her sister, carving a place in a world that is teetering on a knife edge.
Shadow of the Wolf Queen is the first epic book in the Geomancer series, a fantasy series that bestselling author Kiran Millwood Hargrave has wanted to write since she realised she wanted to become an author.
Kiran Millwood Hargrave is an award-winning, bestselling novelist. Her debut story for children The Girl of Ink & Stars won the Waterstones Children's Book Prize, and the British Book Awards Children's Book of the Year. She's a graduate of both Oxford and Cambridge Universities, and lives in Oxford with her husband and cats.
Geomancer In the Shadow of the Wolf Queen
Kiran Millwood Hargrave
Hachette Australia
RRP: $24.99
buy this book