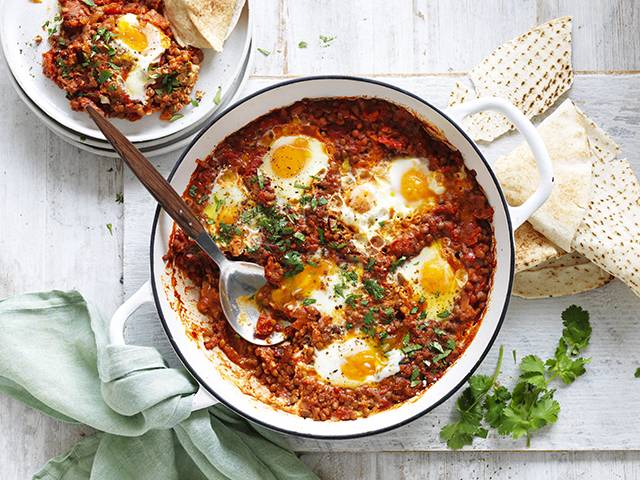 'Cheap Eats' Recipes Courtesy of Australian Eggs
With the cost-of-living crisis continuing to squeeze household budgets and no end in sight, being able to feed the family well, but for less, has never been more important.
With a mix of meal time recipes to choose from Australian Eggs has suggestions to feed the whole family on a budget.
Quick Shakshuka Eggs
COST PER SERVE: $4.79
Serves: 4
Prep time: 5 minutes
Cook time: 35 minutes
Ingredients:
8 eggs
2 tablespoons olive oil
1 small onion, chopped
2 teaspoons ground cumin
800g canned chopped tomatoes
400g can brown lentils, drained and rinsed
Salt and pepper to taste
Chopped parsley to serve and flat bread to serve (optional)
Method:
Heat oil in a large frying pan over medium high heat.
Add onion and cook for 3-4 minutes or until softened. Stir in cumin and cook a further 1 minute or until fragrant.
Add canned tomatoes and lentils. Mix well. Reduce heat and simmer for 15-20 minutes uncovered. Mixture should have thickened.
Push the tomato lentil mixture to the side to make 8 small holes. Crack eggs into each hole. Season with salt and pepper. Cook 7-8 minutes or until egg whites are set and yolks are still runny.
To serve, sprinkle over chopped parsley. Serve with flatbread.
Tips & Hints:
● Substitute ground cumin with Moroccan seasoning mix.
● Top with crumbled feta or fresh herbs.