Barnum the Circus Musical- Opening April 27th In Melbourne
BARNUM, one of Broadway's most treasured musicals, returns to Australia in an all‐new spectacular production. From visionary director Tyran Parke, this new production of a favourite Broadway classic, originally starring Jim Dale and Glenn Close, followed by a London West End production starring legendary Michael Crawford will play an exclusive engagement at Melbourne's most intimate professional musical theatre venue, the Comedy Theatre for a strictly limited time from April 27th, 2019.

Starring in the new Australian production as America's legendary circus impresario and unparalleled showman, P.T. Barnum will be none other than Australia's own greatest showman Todd McKenney. Star of Australian stage and screen, Rachael Beck will play the devoted wife of P.T. Barnum, Charity whilst Suzie Mathers will return home to Australia having taken London's West End by storm in recent years, as the Swedish Nightingale Jenny Lind. Also joining the cast playing Joice Heth, is musical theatre star Akina Edmonds.

"Barnum is one of those roles in musical theatre that every actor dreams of playing and performing this role has been on my bucket list since 1983 when I first started in musical theatre. It's a dream come true for me to get the chance to play this iconic man in this legendary musical," said Todd.

Starring alongside this incredible group of performers will also be Kirby Burgess as the Ringmaster and Joshua Reckless as Tom Thumb. Joining them with extraordinary talents in circus arts are the wonderful ensemble cast including Embla Bishop, Robbie Curtis, Sarah Gray, Matthew Hamilton, Stephen McDowell, Vanessa McGregor, Karlee Misipeka and William Meagher.

Based on the life of P.T. Barnum, BARNUM is a colourful, dynamic spectacle with heart, where audiences shall witness the wonders of the world including Jumbo, the largest elephant, Joice Heth the oldest woman to ever live, a great white whale from Labrador, General Tom Thumb only twenty‐five inches from toe to crown, and the rarest and most beautiful bird in captivity the Swedish nightingale, Jenny Lind. Plus, a cast of hundreds, no thousands including marching bands, tumbling bands, flying bands, bands of every size shape and description!

This heart‐warming and uplifting musical is a theatrical event for all generations, full of great music, circus, magic and comedy; not to mention Barnum's magnificent tight-rope scene. In collaboration with the National Institute of Circus Arts (NICA), the brand new Australian production is produced by StoreyBoard Entertainment bringing together some of the creative team from its critically acclaimed production Follies, In Concert.

BARNUM debuted on Broadway in 1980 where it played for almost 900 performances. A West End production premiered in 1981 at the London Palladium before a successful UK tour in 1985-1986. The first Australian production premiered in Sydney in 1982 starring Reg Livermore.

With a book by Mark Bramble (42nd Street), lyrics by Michael Stewart (Hello Dolly!), and music by Cy Coleman (Sweet Charity). BARNUM covers the period from 1835 through 1880 in America and major cities of the world where Barnum took his performing companies.

This reimagined Australian production of BARNUM will be directed by Tyran Parke, with the all Australian creative team also including Choreographer and Musical Staging Kelly Aykers, Musical Director Stephen Gray, Circus Direction Zebastian Hunter, Set and Costume Design Dann Barber, Lighting Design Rachel Burke, Sound Design Michael Waters and Associate and Resident Director Caroline Kaspar.

Suspend your disbelief at the theatre door and do not miss this musical or as Barnum himself would say "The Greatest Show on Earth!"
barnumthemusical.com.au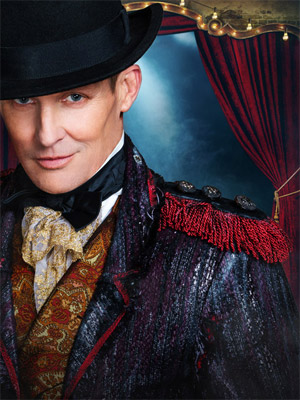 Barnum the Circus Musical
From 27th of April at Comedy Theatre, Melbourne.
Wednesday to Saturday 7:30pm.
Wednesday & Sunday 1pm, Saturday 2pm.
Tickets


Interview with Sarah Gray, Ensemble
Perth born Sarah Gray, began her career in a small rural town after her parents were encouraged to send her to the local dance school. She had a natural fondness of being upside down. During the years 2002-2013 she developed skills across a broad range of dance genres including Jazz, Classical Ballet, Lyrical/Contemporary and Tap, however her favourite was always Acrobatics.

In 2013 Sarah successfully auditioned for the National Institute of Circus Arts and spent the next three years honing her skills in Fixed Trapeze, Handstands, Contortion and Group Acrobatics. In 2016 she graduated with a Bachelor of Circus Arts and was awarded the top achieving NICA graduate for 2016, through Swinburne University.

During her studies, Sarah performed at Melbourne's White Night as part of the Circus Circus Spectacular in 2016. Since graduating, she has been involved in several corporate events and perfomances including Circalicious Cabaret in Melbourne Fringe 2017 and the launch of B.Lucky & Sons Arcade Bar, Melbourne.

2018 saw Sarah be cast as an ensemble member in two separate contemporary circus companies. The first being Tons of Sense in their site-specific, premiere performance work titled Stand Here. She was also part of By A Thread by One Fell Swoop Circus performing in the Hawkes Bay Arts Festival, New Zealand and will be returning to the company for other performances throughout 2019.

Question: How would you describe Barnum the Circus Musical for audiences?

Sarah Gray: Well, I would describe it as the Greatest Show on Earth really! It's going to be a high energy show that will be both fun and exhilarating, and really a show that the whole family can enjoy. It's a magnificent blend of musical theatre and dance but also has circus sprinkled throughout, unlike most other musicals which adds an extra special element of excitement.


Question: What originally drew you to audition for Barnum the Circus Musical?

Sarah Gray: Originally, I was actually not going to apply for the audition given that I don't have a background in musical theatre; however it was an experience that I always wanted to be a part of. I was also drawn in by the creative team, some of whom I have wanted to work with for quite some time now.


Question: Can you tell us about your role in Barnum the Circus Musical?

Sarah Gray: I am one of the circus ensemble members, so I get to do a bit of everything really. I get to sing, dance and act, as well as help set each scene. But, the most exciting part about my role is that I help to add the Circus and acrobatic elements to the show. I get to hang upside down in the air, tumble around the set and be lifted and thrown by my friends!


Question: How have you prepared for this role?

Sarah Gray: I have trained for many years in both circus and dance which essentially is what landed me the role. This included studying at the National Institute of Circus Arts (NICA) for three years and graduating with a Degree in Circus Arts!

For this role specifically, I've had to learn a lot of new circus skills, so I've spent the last few months training most days of the week to get my mind and body ready for the role and everything it involves. I've also had to learn the lyrics to the songs we need to sing and become familiar with reading sheet music.


Question: Are you able to share any details about your costume?

Sarah Gray: Good question! I can only share a fraction of detail because they are a bit of a surprise. What I can tell you is that my costume in particular has a very vintage, traditional circus feel to it with rich blues and vibrant reds. The rest you'll have to wait and see for yourself.


Question: What can you share with us about the rehearsals for Barnum the Circus Musical?

Sarah Gray: The rehearsals are fast paced and generally include a little bit of everything; vocal calls, learning choreography and training circus skills for the show. They can feel long because we need to be switched on the whole time, but there is always plenty of laughter and energy in the room. For me personally, my favourite parts of the rehearsal are when we get to incorporate our circus skills and run them in the act for the first time because there are always lots of gasps from those who don't experience the circus world every day.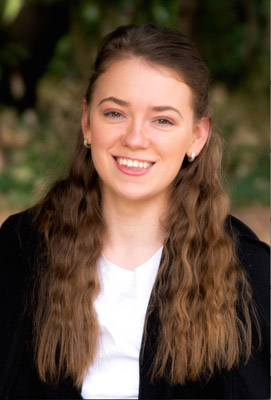 Question: Do you have a favourite musical number from the show?

Sarah Gray: Hmm... there are definitely a few that I really like but I don't think I could pick a favourite. I really love how romantic and beautiful the number "I Like Your Style" is, and I think the finale will be a highlight too!


Question: How do you ensure you stay fit and healthy whilst rehearsing and performing?

Sarah Gray: I make sure that I really pay attention to my body and what it needs. I always start with rehabilitation exercises to help manage previous and potential future injuries, as well as stretching and rolling out/massaging my muscles. I don't really stick to any particular diets and have a bit (a lot!) of a sweet tooth, so I'm definitely not afraid to indulge in a bit of chocolate. I do still try and make sure that I am putting some good stuff into my body though, so vegetables and protein (although a cheeseburger is sometimes all a girl needs after a day of training!).


Question: Do you have any pre-stage rituals to ease nerves?

Sarah Gray: I always listen to music while I'm getting ready. We also will have a pre-show checklist of circus skills that we need to warm up before the show because it's all about timing and being on the same page as each other. It definitely helps me as the flyer (person who gets thrown) feels less nervous. Finally, if I am not wearing shoes in a show, I like to clean my feet with a makeup wipe because dirty feet doesn't look very good on stage. It doesn't really help with nerves, just aesthetic.


Question: What's a typical day like, when performing?

Sarah Gray: At the moment we are still in rehearsals as the show hasn't opened yet.

But, from previous experience, a show day would generally involve a bit of a sleep in, then a few hours to get things done like paying bills, house work (the less fun stuff). The call time for shows is usually mid to late afternoon. Then, you get some notes and feedback; maybe run a few bits of the show that need extra work. Have a small dinner break then start getting ready for the show so doing hair and makeup and pre-setting props. You'll also have time to warm up physical skills and vocals, then put your costume on and stand by for the show!


Interview by Brooke Hunter