SketchShe Interview
Fashion and feminine hygiene are two worlds that don't usually collide….until now, and it's all thanks to U by Kotex®'s refreshed, new Designer Series ultrathins, tampons and liners. And, not taking its foray into fashion too seriously, the fun and youthful brand has teamed up with Australia's very own girl squad, SketchSHE, to create a new video that encapsulates the new launch, that's so fashion forward, its sah fashion, darling.

Together they've created a fun -mockumentary' style video that introduces us to a group of dramatized models, known as THE SQUAD. World-famous for being sah cool, sah hot, sah fashion… and friends, THE SQUAD give a candid interview about their success in the world of 'farshun" and their super-human ability to make things cool – from this season's Miu Miu moccasins, to the NEW U by Kotex® Designer Series line of pads, liners and tampons.

THE SQUAD includes characters like Jendell, who's the fashion industry's top runway strutter; Li-Li, the champion of holding really uncomfortable poses, for like, a really long time; and then Lara, who's Queen of the commercial and can sell literally anything, to anyone, anywhere.

Like U by Kotex®, the comedic SketchSHE trio of Shae-Lee, Lana and Madison, who have taken the world by storm, don't take themselves too seriously and love to have a little fun when it comes to fashion – and yes, that's even when it comes to 'down there."

The world-famous SketchSHE on why they use U by Kotex® and the message behind the video: 'We loved collaborating with U by Kotex® for its Designer Series campaign. It's great as a company they get that while a stylish design for a pad, liner or tampon isn't going to change the world, it can definitely make you feel a little better! The idea behind the video is just about not taking yourself too seriously and that fashion can be and should be fun!"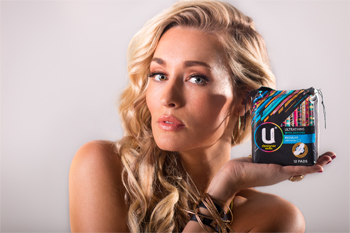 As Coco Chanel once said 'fashion is not something that exists in dresses only," which is why the NEW U by Kotex Designer Series line features cutting-edge, patterned packaging inspired by a global 'Rustic Glam" trends movement.

All U by Kotex® Design Series tampons come in a nifty, re-sealable zip-close pouch to prevent any of those cringe-worthy moments, such as a tampon flying out of your bag RRP/Sizes: $5.50/$5.50 Regular/Super
All U by Kotex® Designer Series ultrathin pads have an on-trend colour design printed on the actual pad. RRP/Sizes: $5.00/$5.00 Regular/Super
All U by Kotex® Designer Series liners also feature a fun colour design on the actual product ideal for tampon back-up or before and after your period. RRP/Sizes: $3.99 Regular

Stockist & Availability:
Available nationally from supermarkets and mass merchants.
Get your free sample here
https://www.facebook.com/UbyKotexAU
https://www.instagram.com/ubykotexau/
https://www.youtube.com/user/UbyKotexAU



Interview with SketchShe; Shae-Lee Shackleford, Lana Kington and Madison Lloyd
Question: Where did the idea for SketchShe come from?

Lana Kington: I met Shae when we were doing a promo job in Sydney for the opening of Topshop! Our days consisted of riding around on bikes giving out store vouchers, getting sore asses and earning next to nothing. We found that we had a similar sense of humour so we started shooting sketches on weekends and roping in as many friends and extras as possible! Mads joined us during this process and soon the brand, SketchShe, was born! Soon thereafter we put together a sketch show and started releasing our videos on to YouTube. Within 5 months we had our first viral hit which was now 18 months ago – it has been a whirlwind!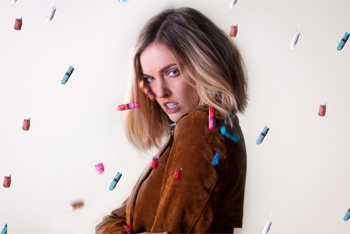 Question: Can you tell us about the motivation behind your sketches?

Lana Kington: When we first started making sketches there was a real void in female comedy, especially here in Australia! Our motivation is to highlight to our audience (especially young women) that having a sense of humour is the best asset and that life is meant to be fun! There is so much pressure on young people to look, act and think a certain way (largely thanks to social media) so we like to be able to harness our platforms and project a realness of society. We believe that females can both love make-up AND be self-deprecating- I guess that is the message we want to get across!


Question: And, tell us about #InstaFaker Vs #InstaReality:

Lana Kington: #Instafaker VS #Instareality was an opportunity for us to highlight how many people deceive their followers/friends/fans through social media! Do you know someone that may portray a slightly dramatised reality on their social media? Hey, I think we are all guilty for at least one or two posts which has resulted in this video also going viral!


Question: Why did you choose to collaborate with U by Kotex?

Lana Kington: U by Kotex shares a lot of the same brand values as SketchShe. We are both bold, spontaneous and love to enjoy life to the full. We don't take ourselves too seriously and are empowered! U by Kotex were an awesome brand to collaborate with as they understood our humour and trusted that we would deliver a video that our audience would resonate with: being the video -Sah Fashion Squad'! check it out, on YouTube and have a chuckle!


Question: How do you stay real whilst being so easily recognised?

Lana Kington: Haha, well, the fact that we get recognised mostly when we are wearing no make-up and wearing our oldest trackies (it always happens when you we are doing the grocery shopping or getting off a plane) it's easy to stay grounded. Being -real' comes very naturally for us, we are still the same daggy girls as we were when we shot our first viral video.


Question: What advice do you have for young Australians who want to build an online audience?

Lana Kington: Know your voice and stick to it. Be real. People will want to engage with you every week to get a slice of YOU. It's also important to listen to feedback. Once you put a video out, what are people saying? In which video are people tagging their friends and why? Also WHO is your audience? Where do they live, how old are they? (Wow, that's a lot of questions!) Analytics are an amazing tool in further building your channel.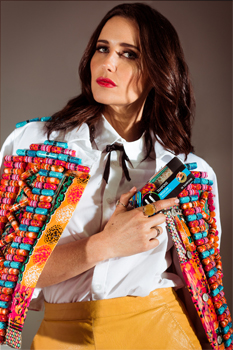 Question: What message do you wish to share with teenage girls?

Lana Kington: Please try to stop obsessing over the unobtainable lifestyles and bodies that are plastered all over social media. There is only one version of YOU and you are so amazing the way you are. Know your strength and work it and never be afraid of speaking your mind.


Question: How do you ensure you have a realistic and honest impact on teenagers?

Lana Kington: We are very conscious of the messages we portray through our videos and posts on social media. There are videos sitting on our computers that will now never see the light of day as they are too rude for our new-found audience! When SketchShe started out, our humour was a lot ruder than what you see today…yet once we started to build a fan base primarily of young women- we had to reassess our voice so as we were impacting them in a positive way.


Question: What's next, for you?

Lana Kington: At the moment, here in Australia, we are writing and hosting a 6 week Facebook live series! The three of us talk about a variety of topics, including dating, food, travel and summer! In the long term, SketchShe would love their OWN live show that includes performances, sketch and celebrity guests! We also have a few ideas for SketchShe merchandise but you will have to stay tuned!

Follow us on:
Instagram: @sketchshe
Snapchat: @sketchshegirls
Facebook: SketchShe
Youtube: SketchShe


Interview by Brooke Hunter