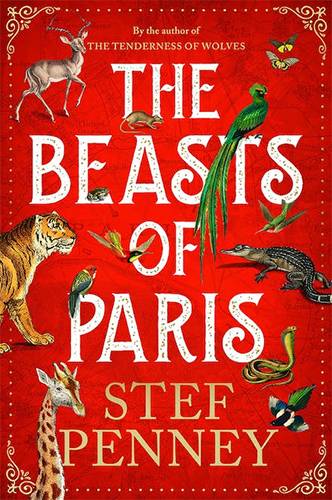 A dazzling, panoramic epic of love and survival set in late 19th century Paris in the vein of Hilary Mantel and Susanna Clarke from an award-winning author.
In Paris 1870, three wandering souls find themselves in a city set to descend into war.
Anne is a former patient from a women's asylum trying to carve out a new life for herself in a world that doesn't understand her. Newcomer Lawrence is desperate to develop his talent as a photographer and escape the restrictions of his puritanical upbringing. Ellis, an army surgeon, has lived through the trauma of one civil war and will do anything to avoid another bloodbath.

Each keeps company with the restless beasts of Paris' Menagerie, where they meet, fight their demons, lose their hearts, and rebel in a city under siege.
A dazzling historical epic of love and survival, Stef Penney carries the reader captivated through war-torn Paris.
The Beasts of Paris
by Stef Penney
Hachette Australia
RRP: $34.99
buy this book