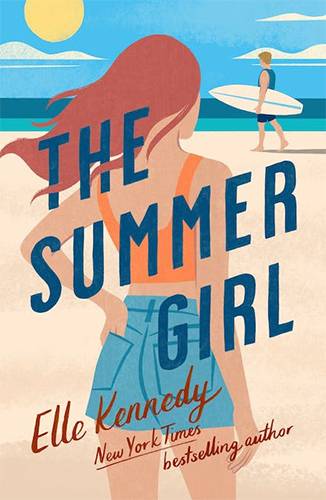 The third book in New York Times bestselling author Elle Kennedy's addictive and romantic Avalon Bay series
Return to Avalon Bay with the third book in New York Times bestselling author Elle Kennedy's addictive and romantic series
College student Cassie Soul hasn't spent an entire summer in Avalon Bay in years, not since her parents divorced and her mother spitefully whisked her away to Boston. Now that her grandmother is selling the boardwalk hotel that's been in their family for five decades, Cassie returns to the quaint beach town, excited to spend time with family, ring in her twenty-first birthday . . . and maybe find herself a summer fling. She's ready for breathless, heart-pounding passion. And on her first night in town, she finds the perfect candidate: Tate Bartlett, Avalon Bay's fun-loving golden boy.
Tate, sailing instructor and lovable player, is no stranger to flings. In fact, he's always down for a good time. But . . . maybe not this time? The moment he meets Cassie, he knows she's not the girl you play games with, and the last thing he wants to do is risk breaking her heart. So, despite his attraction to her, he turns her down. But that awkward hiccup doesn't stop a friendship from developing between the two. Tate even helps Cassie find that fling she's so set on finding. Only it isn't long before he's wondering if he made a huge mistake. Cassie is gorgeous, hilarious, and, frankly, the coolest person he's ever met. He can't deny it anymore: he wants that fling now. Big-time. And maybe even something more.
As Cassie and Tate walk the line between friends and lovers, they're about to discover that their situation is the least complicated part of this equation. Because Avalon Bay is full of secrets-and their relationship might not survive when one secret in particular comes to light.
The Summer Girl
by Elle Kennedy
Hachette Australia
RRP: $22.99
buy this book