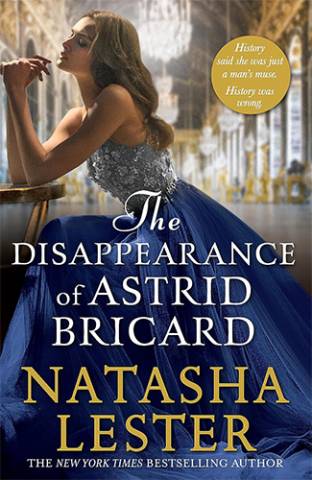 Three generations. Once chance to prove themselves. Can the women of this Bricard fashion dynasty finally rewrite their history? A compelling and lavish new novel from NYT bestselling author Natasha Lever.
Paris, 1917: Parentless sixteen-year-old Mizza Bricard makes a vow: to be remembered on her own terms. This promise drives her and her designs through the most exclusive couture houses in France until, finally, a legend is created - one that will endure for generations to come, but not the one she wanted.

New York, 1970: Designer Astrid Bricard arrives in bohemian Chelsea ready to change the fashion world. And she does - but cast in the role of muse to her lover, Hawk Jones. Just as Astrid's star is finally poised to ascend in its own right, she mysteriously disappears, leaving her family in tatters and perpetuating the infamous Bricard family myth.

French Countryside, Present Day: Blythe Bricard is the daughter of fashion's most infamous 70s power couple, but she turned her back on that world, and her passion for it, years ago. Fate, however, has other plans, and in a chateau over a whirlwind couple of weeks, Blythe will discover there is more to her iconic mother and grandmother - and herself - than she ever knew.
The Disappearance of Astrid Bricard
by Natasha Lester
Hachette Australia
RRP: $32.99
buy this book