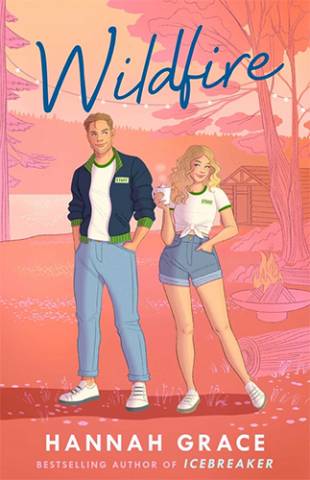 From the author of TikTok sensation Icebreaker comes a deliciously swoonworthy romance following two summer camp counsellors who reconnect after a sizzling one-night stand.


When Russ Callaghan and Aurora Roberts cross paths at a college party, a drinking game results in a passionate one-night stand. Never one to overstay her welcome (or expect much from a man), Aurora slips away before Russ even has the chance to ask her full name.


Imagine their surprise when they bump into each other on their first day as summer camp counsellors, hoping to escape their complicated home lives for the summer break.


As the summer unfolds, the tension between them intensifies. Russ doesn't want to risk breaking the camp's strict 'no staff fraternising' rule but, unfortunately for him, Aurora has never been very good at caring about rules. Will the two learn to peacefully co-exist? Or did their one night together start a fire they can't put out?
Hannah Grace is an English self-labeled "fluffy comfort book" author, writing predominantly new adult and contemporary romance from her home in Manchester, England. When she's not describing everyone's eyes ten-thousand times a chapter, accidentally giving multiple characters the same name, or using English sayings that no one understands in her American books, you can find her hanging out with her husband and two dogs, Pig and Bear.
Wildfire
by Hannah Grace
Simon & Schuster Australia
RRP:$22.99
buy this book