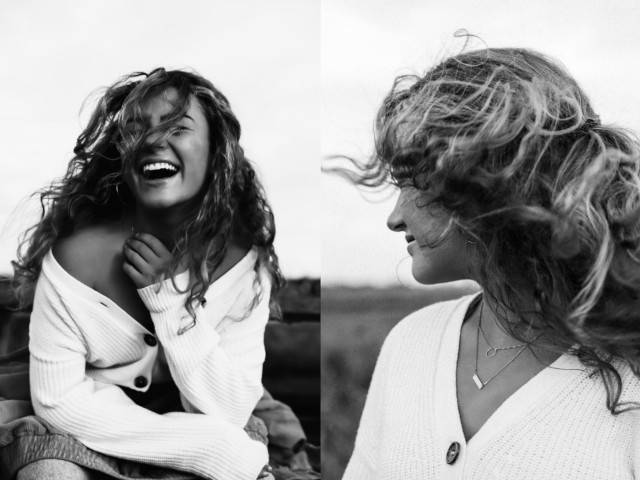 Allison Kimball exudes a certain special sense of charisma in every aspect of her life. Born is Massachusetts, Allison now lives in New York City where she is signed with the Wilhelmina Modeling Agency. Modeling since the age of 12, this female powerhouse has set out to show the industry that she is a new type of "model" and every body is beautiful. Taking social media by storm, the tiny 5'6" model has accumulated over 141,000 Instagram followers for her unique modeling look. Her distinct curly hair and fox eyes catch the attention of clients worldwide.
Born business-minded, Allison is the ultimate Girl Boss on the rise! Her passion for marketing and social media have resulted in many of her successful business endeavors. In early January 2021, Allison will be launching her podcast "The Spiked Kombucha" Podcast alongside her self help e-books. She is very excited to launch both health and wellness focused projects in order to inspire others to be their best selves every day. The podcast will have guests from all areas of Allison's life including surfing, modeling, business, fitness, and more!
Besides being an international model, she is an avid beach-goer. Allison surfs, sails, kayaks, paddle boards and everything in between. She is passionate about anything involving the ocean. She even has two goldfish named Chip and Joanna! A previous competitive sailor, and a surfer who surfs on the daily, Allison radiates cool-girl vibes. Allison also has a passion for fitness including yoga, Pilates, weight lifting, spinning, and dancing. With a bright smile and bursting personality, Allison has a truly rare aura to her soul that you have to see and feel to believe. Allison has previously partnered with brands such as Chanel, Vogue Italia, Reebok, Adidas, Calvin Klein, Guess, Urban Outfitters, Zara, and Many More!