Chuchka Shades Of Grey
Chuchka is launching some amazing new products in the next few months, including a new range of neoprene bags and eco friendly water bottles.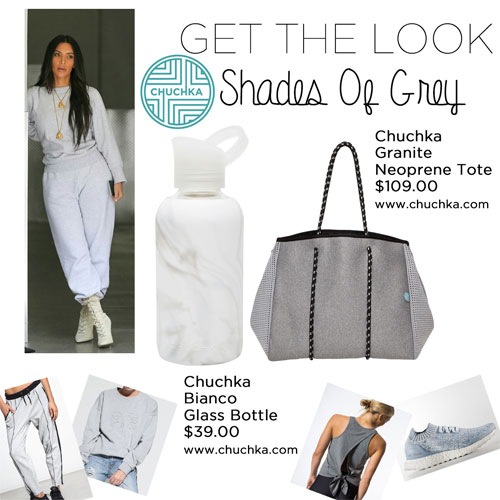 Chuchka [ch-uh-ch-k-uh].
noun.
1. Derived from Yiddish. Meaning trinket or collectible
Chuchka is for the modern, everyday woman. We are the ultimate trend-setters who appreciate stylish and luxe items at an affordable price. We are fashion forward. We are your go-to store for coveted lifestyle items that will last.
At Chuchka, we understand that fashion and lifestyle trends are forever changing – and we love that! But we also have a not-so-secret love of -collecting' new additions for our wardrobe each season, which can be costly. That's why Chuchka sources, creates and designs only the most beautiful and sustainable fashion wares that are trans-seasonal, meaning you'll always be on-trend.
A pursuit for the -creative life' led founder, Stefanie Schwartz, to follow her passion for design and product development. Disappointed with the lack of fashionable and high-quality products at a reasonable price, Stefanie knew there had to be another option. Her desire to source beautiful yet cost-effective fashion led to the creation of Chuchka, which quickly gained a loyal international following due to our quality trend-setting fashion and accessories that won't break the bank.
Chuchka offers the most sought-after lifestyle items, from our best-selling neoprene bags and lust-worthy round beach towels, to our funky yoga mats and luxe homewares. With these -chuchkas', you'll have your lifestyle wardrobe sorted for good.