Clara Helms The Pocket Chief Interview
Robert and Tatiana Coulter are changing the face of fashion with Clara Helms and their new company delivering a fresh twist on an old trend with the launch of their online pocket handkerchief business, The Pocket Chief. The bikini is made out of silk Pocket Chiefs by designer Diane Lewis.

Clara Helms rose to fame as a finalist on Channel 7's -Australia's Got Talent' and has opened for IL Divo, sang at the Marina Bay Sands in Singapore for David Beckham, performed for 2 Prime Ministers and has performed in over 24 countries with her solo tour "The Voice of an Angel", and recently completed recording her Debut Album, "My Love" which also has a collaboration with Graham Russell of Air Supply.

www.thepocketchief.com.au
www.clarahelms.com



Interview with Clara Helms
Question: What originally inspired you to join Robert and Tatiana Coulter to promote The Pocket Chief bikini?

Clara Helms: When I was asked to be -The Body' for a beautiful, stylish, luxury product like The Pocket Chief, I immediately said YES. I think the designs are beautiful and I love a well-dressed, stylish, debonair gentleman. While giving the product a fun, edgy angle like Silk Bikinis it shows how versatile they are and that women TOO can -Wear The Square' so this makes me happy in many ways.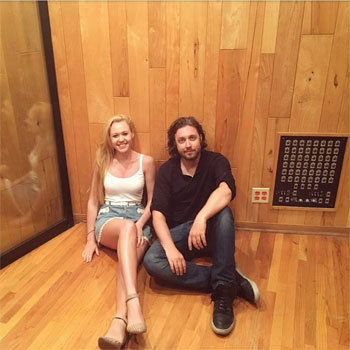 Question: How is this new brand delivering a fresh twist on an old trend?

Robert Coulter: 'I have been sporting Pocket Chiefs for almost two decades, and love how they add a pop of colour to a suit or sports jacket. However, I found it was hard to find good great quality Pocket Chiefs with interesting designs, at a reasonable price. What we have tried to do is add a range of designs – from subtle to bold, and everything in between – to suit all Pocket Chief wearing personality types, at a very reasonable price. We've also tried to demonstrate that you can be really adventurous with colour, and as long as you don't match your tie and to your -chief, anything goes!


Question: What do you love most about wearing The Pocket Chief bikini?

Clara Helms: I absolutely love stylish fashion and what is better than taking a gentleman's silk pocket square, rethinking it into a glorious, sexy, silky bikini. It's vibrant, colourful and avant garde.


Question: Can you talk us through the shoot for The Pocket Chief bikini?

Clara Helms: The shoot was taken at the magnificently beautiful location of Vaucluse, Neilsen Park. Tatiana, Diane and I arrived at 10.30am to have a fitting check (seeing it's made of silk it isn't stretchy), and then Jonathan Marshall (Photographer) arrived. We were so fortunate that it was a glorious, sunny, if only a smidge cold, day. Jonathan directed me to different locations along the rocks, water front and forested lawns nearby to shoot and I had the upmost pleasure of modeling the Pocket Chief Bikini while a bus of tourist on a sight-seeing excursion got more than they bargained for.


Robert Coulter: This was a really fun collaboration we did with Clara Helms and Diane Lewis Couture. Diane Lewis and I had a lot of fun going through all of our 55 designs to see which ones would look amazing together, whilst pushing the boundaries by having contrasting designs and colours! Here, Clara is wearing two of our most popular designs: 'Party in a Pocket" and 'Edinburgh". It helped having Diane on board, given her current experience in designer couture, as well as a swimwear designer previously!

Whilst this is not the typical way to wear a PocketChief, we loved the experience of creating something completely different. Our PocketChief's are made of a beautiful silk – who wouldn't want to wear one!


Question: Most importantly, where can we find our own Pocket Chief bikini?

Clara Helms: You can contact the Chief at http://www.thepocketchief.com.au/ The Chief has also designed individual pocket squares for Weddings, AFL Sporting teams including the GWS Giants season launch and businesses. The PocketChief also offers a 1:1 session Masterclass teaching stying techniques, and it's a must for amateurs!


Question: Have you enjoyed your time in LA?

Clara Helms: I am absolutely LOVING my time in LA… In fact, I have been asked to delay and stay an additional two weeks so I won't be back in Sydney until Monday 11th September. I may be popping out to Vegas during my trip to see my dear friend, Graham Russell of Air Supply and I have been invited to a Jackie Evancho concert the night before I fly home as well... plus I may have a few other opportunities here TBC. In my down time, my Producer has been showing me the great Los Angeles, from Zuma Beach Malibu, the Beverley Hills and the Hollywood Walk of Fame, we walked up the magnificent Griffith Park at sunset beside the famous Hollywood Sign, went to Venice Beach, Universal Studios and CityWalk, The Grove and many more. I am meeting and working with on my Single with some of the best, most prestigious musicians and technicians in the industry!


Question: What was it like working with David Foster's recording team?

Clara Helms: This musicians and technicians are some of the Best of the Best in the industry. It is such an immense honour and delight to be in L.A for the first time, working with brilliant people all while doing what I so dearly love and passionate about. It is a dream come true to be following my dreams and achieving this opportunities with highly respected people in my industry. These professionals are some of the most genuine, humble, talented and supportive people I have ever had the honour of meeting, let alone working with. It is incredibly exciting. I can't wait to share this SINGLE on my return, which I am hoping will be the springboard to my returning to LA and recording a Full Album in the new year.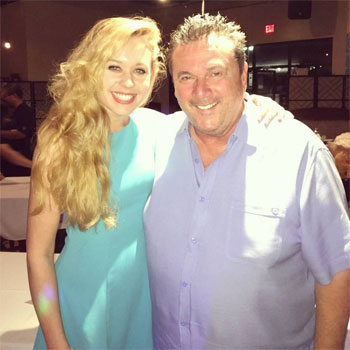 Question: When in LA, what did you miss most about home?

Clara Helms: Every day is so full of exciting opportunities; I'm not really missing anything at the moment…except maybe my kitchen for my love of cooking. (I already miss my family since moving out of home and away from WA to Sydney in August 2016).


Question: What's next, for you?

Clara Helms: After I return to Sydney I will turn my attention to Promotion and the Songs Release which I am incredibly excited about sharing what I am working on at the moment in L.A, with the world. I have other live Singing gigs lined up, a bunch of Acting opportunities in discussion and some more modeling shoots confirmed.


Question: How can we find you, online?

Clara Helms: Debut Album 'My Love" available in a few days at: http://cdbaby.com/cd/clarahelms2

Website: www.clarahelms.com
Twitter: https://twitter.com/@ClaraHelms
Facebook: https://www.facebook.com/ClaraHelmsOfficial
Instagram: https://instagram.com/clarahelms/
IMDB: http://www.imdb.com/name/nm4274313/


Interview by Brooke Hunter