Dr. Timothy Sharp End of Summer Blues Interview
According to new research released by Jetstar, over six million Aussies suffer from a phenomenon known as the -End of Summer Blues' (EOSB) which results in a sudden drop in mood once Summer has come to an end.

The research shows two thirds of Australians (67 per cent) want to find a way to remain upbeat as the cooler months draw in. As a result Jetstar will experience an increase in flight bookings to warmer, more tropical destinations.

Jetstar Australia and New Zealand CEO David Hall said travel can help treat the symptoms of EOSB: 'During Autumn, we will see a rise in people travelling with us to hotter holiday hotspots. From our data we know Aussies are sun seekers and want to extend their Summer and keep that holiday feeling alive."

'Some of our most popular destinations in the cooler months are Cairns and Perth in Australia, as well as the tropical paradise of Hawaii," said Mr Hall.

Men are more likely to experience EOSB than women and younger generations are much more likely to feel blue. Over half (59 per cent) of Gen Y claim to feel down in the dumps at the end of Summer compared to only 21 per cent of Baby Boomers.

Clinical Psychologist and CHO (Chief Happiness Officer) of the Happiness Institute Dr. Timothy Sharp, AKA Dr. Happy, said the climate has a profound effect on human behaviour.

'The seasons have a bigger impact on people than we may realise and it is not uncommon to experience a slight mood drop once we move from warm to cooler months," Dr. Happy explained.

'Our behaviour tends to be seasonal and the trend in the warmer months is to be more active, social and adventurous. No wonder Aussies love Summer so much. Once the weather starts to cool many of us decide to hibernate which could explain why we experience such a drop in mood," he added.

Looking back, Australians have had a sensational Summer, spending on average, over 25 hours cooking snags on the barbeque, close to 19 hours swimming at the beach and a whopping 36.8 hours hitting the shops.



Interview with Dr. Timothy Sharp
Question: What is End of Summer Blues?

Dr. Timothy Sharp: The End of Summer Blues is a phenomenon that results in a sudden mood drop at the end of Summer. According to new research by Jetstar, 6 million Aussies are set to suffer from the End of Summer Blues and Jetstar often experiences an increase in flight bookings to warmer destinations from people who aren't ready to say goodbye to Summer!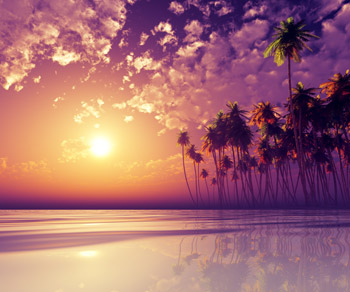 Question: What are the symptoms associated with End of Summer Blues?

Dr. Timothy Sharp: Our behaviour is usually seasonal and the trend in the warmer months is to be more active and social. We get the luxury of being able to host BBQ's, go to the beach and be a bit more adventurous. When winter sets in, people might start to feel a mood drop or become less socially involved and are often deterred to participate in activities because it's too cold.


Question: Does this often occur as of the 1st of March or with the drop of temperature?

Dr. Timothy Sharp: The symptoms will start to set in once the weather drops and we can't keep doing the things we love in the warmer weather.


Question: Is the best way to beat End of Summer Blues to book a holiday to a tropical destination?

Dr. Timothy Sharp: Booking a holiday is great to give yourself something to look forward to which will subsequently help boost your mood – especially as the cooler months set in! Jetstar offers a range of affordable flights to warmer destinations during the winter months, and often experience a spike in bookings to these destinations as winter approaches, from sun-seekers who want to extend their Summer. You can check out the latest offers at http://booknow.jetstar.com/.


Question: Why are men more likely to get the End of Summer Blues?

Dr. Timothy Sharp: Men might be more affected because their happiness is often more dependent on experiences (such as outdoor sports or going to the beach) whereas women might generate more of their positive emotion from interpersonal interactions which could be less affected by season or weather.


Question: How important is exercise to a happier person?

Dr. Timothy Sharp: Exercise is proven to release endorphins and make us feel happier so staying active is a great way to help lift your mood.


Question: What are your top tips for beating end of summer blues?

Dr. Timothy Sharp:
Stay Active
Make plans to stay active (colder weather need not lead to hibernation and inactivity) – develop a list of fun and pleasurable activities that can be carried out indoors and outdoors so regardless of the weather, you're still engaging in healthy activity.

Stay Social
Be sure to stay socially busy. Staying connected and interacting with others is one of the most powerful contributors to happiness and wellbeing. Schedule regular catch ups with a variety of friends; planning ahead increases the chances it'll happen!

Exercise
Staying fit is one of the most effective stress busters and mood enhancers available. There are so many ways to stay fit and healthy and they don't have to involve running or biking or going to the gym (although these are pretty good activities!). Regardless of the weather you can always do a home program including good old fashioned elements like push-ups, situps, burpees and squats, none of which require any equipment.

Positively reminisce
Remembering, positively, the good summer times need not be a depressing activity but can, if done right, enhance happiness and positivity. Flip back through a photo album, your Facebook feed, or your journal and spend a few minutes focusing on some of the great experiences you enjoyed during summer.

Plan your next holiday
Science shows that the anticipation of joy and pleasure is just as beneficial as the actual holiday itself – so head down to your local travel agent and grab some brochures or just start searching online and enjoy the happiness that comes from looking forward to something great that's going to occur in the near future.

Get some sun
We're lucky, here in Australia, to still enjoy plenty of sunshine during the winter months. Vitamin D has numerous benefits that include improved mood, lower blood pressure, and even reduce risk of certain illnesses – all you need is approx. 10-20 minutes each day. Don't forget your sunscreen though!

Try something new
One of the risks we want to avoid is falling into a rut of repetitiveness and boredom. So plan to start/learn something new in the cooler months. If you are going to spend more time indoors then use the time to learn that hobby you've always wanted to learn!

Eat happy foods
It's hard to be happy if you're sick and tired all the time so nutrition, which is obviously vitally important for our health and wellbeing, is also important for our happiness. To keep it simple, just remember to eat mostly 'real" (unprocessed) food, mostly plant based, and not too much of it.

Protect yourself from the dreaded cold and flu
Feeling sick is never a good feeling and almost certain to result in a mood drop, so ensure you take adequate precautions in the lead up to winter (e.g. consider getting a flu vaccine) and do all you can to stay fit and healthy.

Sleep is key
Ensuring you get enough good quality sleep is a crucial component of keeping your energy levels and wellbeing at their very best. So prioritise sleep, get to bed nice and early, and address any issues that might disturb your slumber (e.g. stress and worry).


Interview by Brooke Hunter