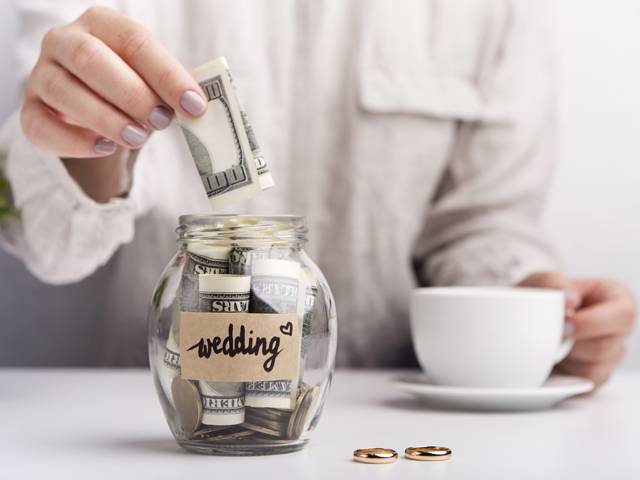 Your wedding is one of the most important and memorable days of your life. This is where you will profess your love to your partner in front of your closest family and friends while declaring that both of you are ready to take the relationship to another level. Women, in general, tend to get emotional on their wedding days because it's a celebration of love and commitment.

Weddings are indeed life-changing events. But, before you can have a successful one, you should have a proper budget for it. Regardless if you're planning to have a small and simple wedding, don't expect that the celebration will be free. Weddings will always cost money from your pocket.

If you're planning to have a wedding soon, here are some wedding costs to consider in 2020:

1. Wedding Location and Transportation
The wedding location is one of the most important expenses to prepare when getting wed. You should know where you'll exchange your vows and where you and your guests will dance the night away. Depending on your practice and religion, you might have a different venue for the wedding ceremony and reception.

On average, you have to prepare $15,000 for your wedding venue. This amount allows you to choose to hold the ceremony or reception in vineyards, museums, hotel lounges, or traditional country clubs. Regardless of your location and theme, you'll have thousands of venues to choose from for your wedding.

While you're at it, it's also important to allocate money for the transportation of your guests. If the location of the wedding ceremony is different from the reception, all of your guests should be provided with a vehicle so they can easily reach the other point. Depending on the number of your guests and your budget, you can consider paying for a shuttle or limousine.

2. Flowers and Decors
The flowers and decors to be used at your wedding can significantly affect the guests' mood. It'll be easier for you to set the right mood if your wedding ceremony and the venue is filled with different types of flowers. This is especially true if you're eyeing to have a garden-themed wedding soon.

To ensure that you can experience the wedding of your dreams using the best flowers and decors, don't forget to properly budget for these expenses. Aside from the flowers to be used as decors, make sure that you also set aside extra funds for the bride's and entourage's bouquets.

On average, you'll have to spend around $3,000 for the flowers at your wedding. However, you can minimize this expense if you choose to use lesser flowers and look for other alternatives for the decors (specialty linens and candles also work well as wedding decors), or use flowers that are in season during your wedding day.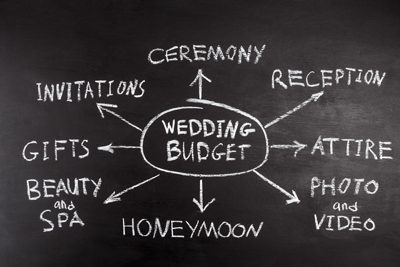 3. Photos and Videos
As mentioned, your wedding is one of the most unforgettable days of your life, which is why you would want to capture every moment through photos and videos. It'll be more fun to look back on what happened during your wedding day if you actually have tangible items to help you reminisce the moment.

If you plan to make use of photos and videos to document important moments before and during your wedding day, prepare at least $2,000 for a photographer. Take note that you'll have to pay more if you're planning to have prenup shots taken before your wedding day.

4. Dresses and Tuxes
It won't be a wedding unless you and your partner are dressed appropriately for the occasion. Regardless if you're planning to have a traditional or modern wedding, expect that you and your partner will have to pay for wedding gowns and tuxedos. You also have to make sure that your entourage looks good on the big day by providing them with their clothes – either by renting or buying their attires.

For you to stay on the safe side without sacrificing your look on your wedding day, prepare at least $1,500 for your wedding dress. Allocate money for your groom's tux and the attire of your entourage, as well. The more people in your entourage, the more money you'll have to spend on their dresses and tuxes.

5. Food And Drinks
What good is a wedding reception if you don't have any food and drinks to serve to your guests? When planning for your wedding, the food and drinks are one of the most important expenses to prepare for.

You need to prepare a significant amount of money to afford a wedding cake, wines, and after-dinner liquors. If you're planning to have your wedding catered, prepare at least $70 per guest.

Start Soon
Having a stress-free wedding can become a challenge, but it can always be done. Aside from knowing which expenses you should prepare for, it's also important that you start working on your dream wedding as early as possible.

It'll be easier for you to look for affordable suppliers and venues if you're not pressed for time.