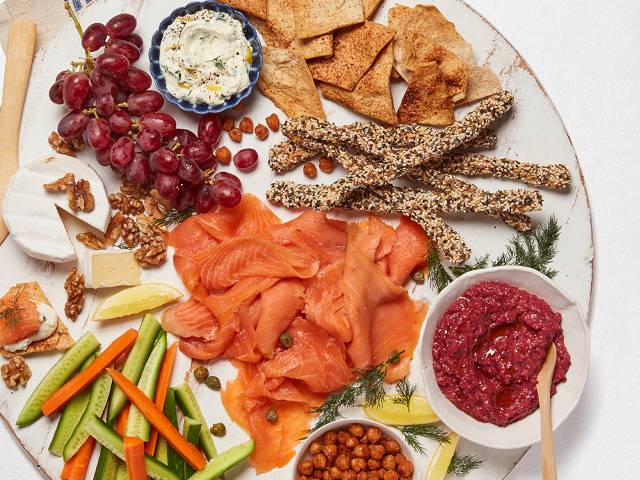 GRAZING PLATTER
• Cooks in 15 mins
• Easy
• Serves 6-8

INGREDIENTS
150g Tassal Hot Smoked Tassie Salmon, natural
150g Tassal Hot Smoked Tassie Salmon, peppercorn
150g Tassal Smoked Tassie Salmon
2 figs, halved
1 punnet of strawberries
1 punnet of raspberries
150g cheddar cheese
150g blue cheese
50g quince paste
Bunch of green and purple grapes
150g Sicilian olives
150g walnuts
1 kiwi fruit, sliced
3 passionfruit, halved
Crackers of your choice

METHOD
1. Take the salmon out of the packets and arrange on a medium sized cheese board or plate.
2. Arrange fruit, nuts, cheese, olives, paste and crackers on the board around the salmon, serve with cheese knives and enjoy!