Hens R Us Party @ Tandoori Palace
Putting on a fabulous and memorable hen's night for your 'bestie' takes some creative thinking, good organising and plenty of help. There needs to be lots of great quality entertainment, fabulous food, and activities for the bride so there are plenty of exciting and crazy photos to look back on.

Stephanie Z is an expert at running successful events for Hens Nights. She is the event coordinator at Tandoori Palace in Oxford Street, Sydney, with fantastic reviews in some of Australia's most trusted sites such as Eatability.com.au and seen on Channel 7's Sydney Weekender.

Stephanie's tips for a successful hen's night:
Bollywood and Belly dancing are fun activities, especially if you can get up and participate in a lesson, the hens will have a ball.

How about a famous Sydney Drag Queen to host the night, they keep the party exciting and take the pressure of running the night off your hands.

Karaoke is a brilliant way to get a party started and keep it going.

A banquet style menu is fantastic and makes sure that if everyone does not know each other they soon will.

If you go to a restaurant booking a private room is a must, so that all the girls can let loose on the night, play games and be crazy without being interrupted.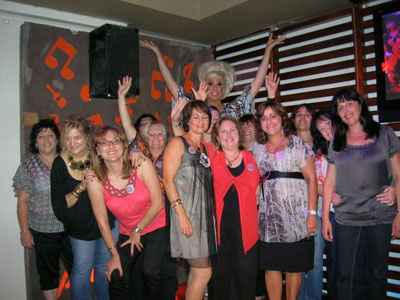 Activities are a fun way to get the night going and create fabulous memories, they can be as crazy as you like, but remember they have to be all about the hen. One of my favourite activities is dancing with an exotic Bellybolly dancer. Get the hen to wear a fantasy outfit such as a shimmering Bollywood costume, with scarves and an Indian headdress. At the Tandoori Palace we take it one step further and have the hen and guests learn current Bollywood dance moves, including dancing with Golden Canes. It's great fun and gets everyone up and on the dance floor.

Organise a nightclub or a place to go after your party where you have free entry or you have your name on the door. You don't want the party to end because you are waiting on the footpath trying to get into a club.

In Tandoori Palace's exclusive Curry-oke Room Stephanie can run your night for you. Including Bollywood or Belly Dancers, plus a lesson if you want to learn, this provides an excellent photo opportunity.

She has bought together a list of the top Sydney Drag Queens to act as a host for your evening. Famous Sydney Drag Queens such as Penny Tration, Prada Clutch, Tora Hymen and Maxi Shields. You may even recognise them from the recent UnderBelly series.

The menu is banquet style, think of your favourite Indian dishes such as sumptuous Lamb Korma, Tandoori Chicken and Beef Madras. There are also vegetarian options, gluten free and halal. Stephanie understands that at a party you always want there to be plenty of food, so if you run out of the mains she will bring you more for free.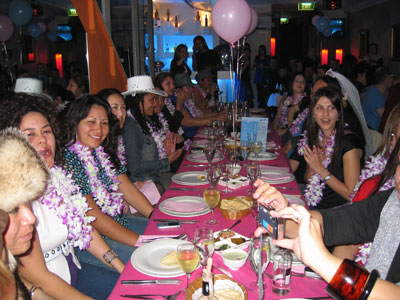 Karaoke is also available for the night, and free nightclub passes are organised for the entire table so that the party can keep going. Hen's night tables can be booked for eight or more guests, and the hen dines for free.

The cost is $50.00* per person, to book or talk to Stephanie Ph: (02) 9331 7012 or mobile 0412 794 152 www.tandooripalace.com.au