Take Care Of Your Skin All Year Round
Bali Body is a top Australian skincare brand, selling a product online every 45 seconds, 24 hours of the day.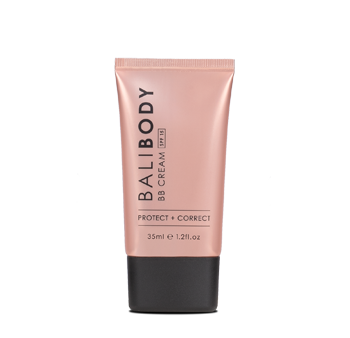 Bali Body's essential skincare range consists of the Shimmer Oil, Bronzing Lotion and Moisturising Lotion - all delivering hydrated and healthy skin year-round.

BB Cream SPF15
A multitasking beauty cream that combines hydrating skincare benefits to protect, correct and perfect the skin.
Treat your skin in one easy step with this light-weight ultra-hydrating BB cream that provides perfect natural coverage instantly, while giving a healthy dewy glow.
RRP: $29.95

Tanning Oil SPF6
Our Cacao Tanning Oil SPF6 provides the perfect hint of tint while sun-tanning. Shake your BB to activate Cacao!
This 100% natural cacao goodness will give your skin an instant bronzed glow, leaving you with the lightest chocolate scent. Organic active ingredients provide protection from UV rays.
RRP: $24.95

https://au.balibodyco.com/



Interview with Laura Oosterloo, Co-Founder of Bali Body
Question: What originally inspired you to create Bali Body?

Laura Oosterloo: I have suffered from eczema and sensitive skin my entire life - while on a career break in Bali my husband and I came up with the idea to create sun-care that can be used on sensitive skin. Our first product, our Tanning and Body Oil was born!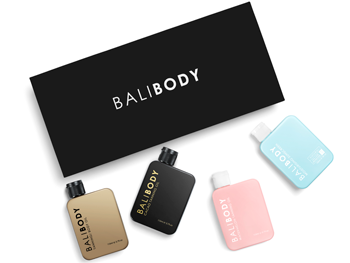 Question: Can you tell us about the Bali Body ethos?

Laura Oosterloo: At Bali Body we are all about providing babes with high quality, natural sun and skin care at an affordable cost. We are also vegan friendly, which we are passionate about.


Question: Which of the Bali Body range is your favourite, today?

Laura Oosterloo: I am loving our new Pineapple Tanning Oil, it smells and feels amazing! But year round my go-to product is our BB Cream; it is so adaptable and easy to use.


Question: How can we take care of our skin, especially in Winter?

Laura Oosterloo: Stay hydrated! Apply moisturiser daily.


Question: To what do you attribute Bali Body's success?

Laura Oosterloo: We have great products, an amazing community and our team is extremely hard working, we have been since day one and that is why we have been successful.


Question: How do you ensure the Bali Body products are sun safe?

Laura Oosterloo: We always ensure our products are labeled with extensive directions and cautions to try and ensure they cannot be mis-used. We offer our products in a range of different SPF levels, and are working on releasing products with even higher SPF very soon.


Question: What's the biggest challenge you've had to overcome in business?

Laura Oosterloo: We have had major issues with packaging. Some of our best selling products are natural oils, and oil is very hard to contain in a bottle, especially when it is being shipped all over the world. We are constantly trying to balance having amazing looking packaging with packaging that is practical.


Question: Are you able to talk us through a typical day, for you?

Laura Oosterloo: Sure! Alarm goes off at 6am; I check our social accounts and make sure everything is on track. Then we walk our dog, have breakfast/showers and are in the office by 8am. My work day usually consists of working closely with our marketing team, phone calls with PR agencies and way too many emails to count!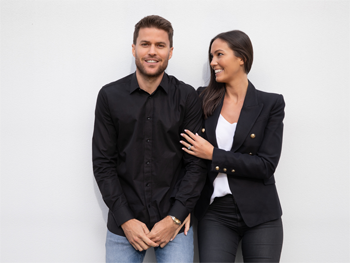 Question: What advice do you have for other husband and wife business teams?

Laura Oosterloo: If you believe in what you are doing together, you can become an unbreakable team. There will be PLENTY of arguments along the way, so just remember to take time to enjoy your relationship together without work being involved!


Question: What's next for Bali Body?

Laura Oosterloo: We have some AMAZING products coming up, which our whole team is really excited about. Stay tuned!


Interview by Brooke Hunter