Mikala Tai SUPERGRAPH Interview
SUPERGRAPH, Australia's Contemporary Graphic Art Fair, is excited to take place for the first time at The Royal Exhibition Building, Carlton from 14th – 16th February 2014.

A celebration of design, print and illustration, SUPERGRAPH showcases original and limited edition artworks available for every taste and budget, and is ideal for all to broaden their knowledge and collection of graphic art works created by new and emerging talent.

SUPERGRAPH is a spectacular three day event for the general public to engage, create and purchase graphic art pieces, which have been created specifically for the art fair. Never before has Australia seen anything quite like SUPERGRAPH, creating a new experience for artists as well as art lovers. More than just an art fair in Melbourne, SUPERGRAPH also enables attendees to engage and participate in activities occurring throughout the three day event, showcasing the creative process that goes behind making the final works displayed at the contemporary art fair. The fair also gives unknown graphic artists the chance to exhibit their works and sell pieces to those who share the same passion and intrigue with graphic art.

SUPERGRAPH 2014 will be the inaugural year; however the event has been five years in the making. 'The team and I are ecstatic to be finally launching Supergraph in 2014. Supergraph aims to become Australia's most innovative contemporary art fair with a reputation for quality, value and accessibility. With interactive workshops and great art at affordable prices, Supergraph will be a design fiesta featuring leading graphic artists alongside our brightest emerging talent." Mikala Tai, Supergraph's Founder and Creative Director.

The Exhibition Sections are divided into three categories; The Salon, Supergraph Picks and The Booth. All applications for the categories are reviewed by the SUPERGRAPH team and curated to ensure that the fair remains dynamic, diverse and interactive.

The Salon consists of limited edition, unframed artworks that are exclusive to SUPERGRAPH. This section targets all attendees with an affordable price range, making the Salon the place to find great design for everyone. Supergraph Picks is a curated section of framed artworks with varying price points, relative to the sections curatorial themes. The Booth is ideal for inde-pendent artists or established design collectives to display both framed and unframed works, at any price point. SUPERGRAPH offers an open and exciting opportunity for artists to be part of this distinctive event. SUPERGRAPH will attract a broad audience with a common interest in the art and culture, and provide a creative and different art fair event, that will no doubt become highly influential in the Australian art world.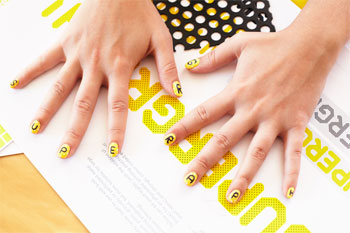 SUPERGRAPH is THE unique graphic art destination, with creative workshops, artist led masterclasses, family-fun events and an opening night party set to inspire everyone who attends.

Visit the SUPERGRAPH website and sign up for the newsletter www.supergraph.com.au



Interview with Mikala Tai
Question: What is SUPERGRAPH?

Mikala Tai: Supergraph is Australia's inaugural Contemporary Graphic Art Fair. It is a three day fiesta occurring next 14-16 Feb 2014 at Melbourne's Royal Exhibition Building, Carlton.


Question: What inspired the creation of SUPERGRAPH?

Mikala Tai: I found that I was starting to collect art and most of the works I was buying were works on paper. I chose them because I loved them but, more importantly, I could afford them! I was also teaching at RMIT at the time and realised that there were limited avenues for fresh graduates to show their works and dip their toes into the commercial market. So Supergraph was born. While we feature some of the best artists both in Australia and Internationally we also offer emerging artists a place to profile the works. For our audience this means you have a range of work (and budget!) to choose from.


Question: Can you talk us through some of the planned events and guests of SUPERGRAPH 2014?

Mikala Tai: Our opening party on Friday February 14th 2014 is the first chance to have a look at the Supergraph. Party goers have the opportunity to nab works while sipping a drink and snacking away. Saturday night we will have some secret musical guests to get the dancing started and Sunday we continue the food and drinks until dusk. Some of the artists we are working with are really exciting, ranging from Oslo Davis (who does illustrations for The Age) to Print Club London who are flying all the way to Melbourne to share the fun.


Question: What do you hope guests take away from the SUPERGRAPH event?

Mikala Tai: I hope they take some art home! But more than that I hope they came to have a look and then ended up losing their day to Supergraph! From competing in some drawing challenges at our big communal drawing table to having a speed portrait done I hope they leave having made something themselves.


Question: Who have you created SUPERGRAPH for?

Mikala Tai: It is really for two type of people. Those who want some great art at an affordable price and graphic artists looking for an avenue to showcase their works.


Question: What's your aim for SUPERGRAPH?

Mikala Tai: My aim is to create a platform that supports the graphic art community. It is a place where art can be discovered and also a place to get your hands on sought after work. But, more than that, the team at Supergraph is keen to ensure that it is a place that profiles the industry and strengthens it. We are delighted to be working with the Jacky Winter Group to present our masterclass series, which sees leaders in the field share their knowledge and demonstrate their skills to the wider public. We hope that for everyone involved Supergraph is a place that not only allows their work to reach more people but also is financially rewarding.


Question: Can you talk us through the importance of the three Exhibition Sections?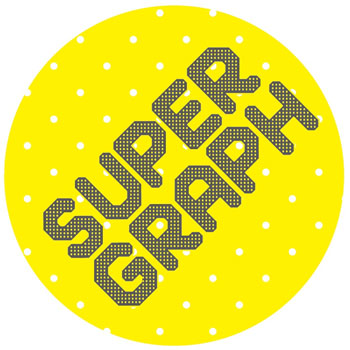 Mikala Tai: The three exhibition sections are really key to the whole genesis of Supergraph. Within the Salon, artists submit unframed works that are A4 or A3 all of which retail at $30 and $60 respectively. This is a great place for emerging artists to test the water and see how the general public responds to their work and for the public there will be over 200 works to choose from in a very budget friendly manner! Supergraph Picks is our curated section. We have scoured the country to find works that we love and want to showcase. All of these works are framed and range from about $200 to $4,000. Finally, the booth section allows artists, collectives and galleries to present their work in a manner that allows them to interact with the public one-on-one. It will be like walking through forty open studios with the artists creating as well as exhibiting in their space. Combined, these three sections have the ability to reflect the diversity of the industry and creates a space for all artists to exhibit.


Question: What inspired your passion for art?

Mikala Tai: I moved around a lot when I was growing up and every time we were in a new place what made it home was hanging all the works that travelled with us. There were certain works that I love - and still love, and others that Dad and I used to debate about all the time. Even today one of the first things I do when I move house is put the paintings and artworks up. I can live amongst an unpacked kitchen but the art needs to be up!


Question: How are you preparing for the upcoming SUPERGRAPH?

Mikala Tai: We are a little mad at the moment. As it is our first year we are in creation mode which is very exhausting but also means we are constantly brainstorming which is fun. Production is in full swing and we are really now focused on supporting the artists that are involved.


Question: Will SUPERGRAPH be a yearly event? How do you see the event growing?

Mikala Tai: We are delighted that Supergraph will be a yearly event. We have big dreams for year two (and three and four!) and hope for Supergraph to become a key event within Melbourne's calendar.


Interview by Brooke Hunter