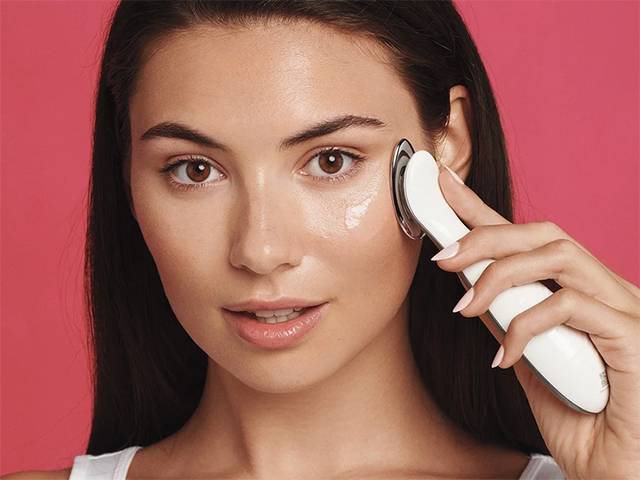 Let your skin glow brighter. This system combines the Variable Pulse Microcurrent Technology of our ageLOC® Boost device with the potent ingredients of its Activating Serum to bring out your skin's brilliant best, leaving it visibly brighter, plumper, and bouncier, illuminating your complexion with a youthful radiance and even tone – all in just two minutes, once per day!
In this kit:
• 1x ageLOC® Boost Device
• 1x ageLOC® Boost Activating Serum
Nu Skin AgeLOC Boost
RRP: $418
Available at www.nuskin.com
How does it work?
ageLOC® Boost uses Variable Pulse Microcurrent technology to send intermittent, variable pulses to the skin. The pulses are charge-balanced, so they switch from positive to negative every 2.4 seconds. Why? When used with Activating Serum, the microcurrent optimises and activates the skin for a more youthful complexion.
Why will I love it?
After 12 weeks of using the ageLOC® Boost System, the appearance of the participants' skin showed:

90% more bounce*

103% more plumpness*

104% more firmness*

75% appeared brighter*
Why should I use it?
See the first results in just 7 days!
Features patent-pending Variable Pulse Microcurrent Technology that optimises and activates skin for a more youthful complexion.
Boosts your skin's natural beauty for brighter, plumper, and bouncier skin*.
Helps ease signs of premature ageing and prolongs youthful-looking skin.
Offers gentle exfoliation and promotes skin cellular turnover for a visibly smoother, more radiant, luminous, and youthful complexion.
Provides brightening benefits for vibrant, glowing skin.