Lük Beautifood Luxe Lip Trio - RRP: $59.90
This Luxe Lip Trio contains two delicious crème-soft, 100% natural Lip Nourish™ and one creamy, long lasting demi-matte Lipstick Crayon. The perfect combination to hydrate and feed lips for an effortless, healthy glow.
Pink Juniper Lip Nourish™

Lipstick Crayon Lychee Sorbet
Lip Nourish™
Buildable coverage and satin finish. Easy wear shades for a healthy, natural look.

Lipstick Crayon
Full coverage, balmy colour with silica for a soft focused effect.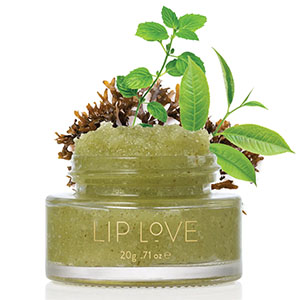 Lük Beautifood Lip Scrub - RRP: $28.00
Replenish & Refine
Botanical cocktail to replenish parched, dull lips and help reduce fine lines whilst re-invigorating natural colour.
Prep + Prime - Rescue lips in 30 seconds.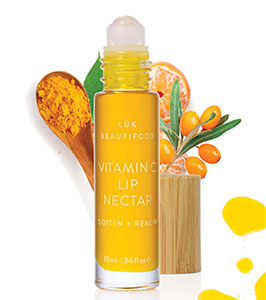 Lük Beautifood Vitamin C Lip Nectar - RRP: $35.00
Soften & Renew
High potency C serum to promote cellular renewal and create super soft, hydrated lips primed for natural colour.
Available from https://lukbeautifood.com/
Review: It's important to take care of you lips, because when you become dehydrated the lips are the first noticable point. Always exposed, your lips need moisture to keep them looking great, the Lük Beautifood range hydrates, plumps and keeps your lips looking luscious. With a great range of colours it's also great that they are 100% natural with no toxins so great for those who suffer from sensitivity. With anti-ageing and anti-inflammatory properties, give your lips a makeover and spoil yourself or someone you care about with Lük Beautifood Lip range.
About:
Founded in 2012 by food scientist and chef Cindy Luken, Lük (pronounced Luke) Beautifood is an award-winning conscious beauty brand specialising in natural and nutrient-rich colour cosmetics.
Made using sustainably-sourced botanicals and nutrient-rich food ingredients Lük Beautifood utilises the latest scientific advancements and insights to create an unparalleled cosmetic menu rich in antioxidants, vitamins, minerals and essential fatty acids.
Sporting multiple accreditations, 10+ global awards and thousands of positive customer reviews, all products in the Lük Beautifood range are 100% natural, certified toxin-free, cruelty-free and recyclable.
As a force of positive category disruption, Cindy continues to Pioneer the Industry by intrducing the Lük Modern Beauty Standard and campaigning for improved safety, efficacy and sustainability guidelines for brands and consumers.