Coming Soon: Quiksilver Expands Into Womens Apparel
Blazing trails since '69, Quiksilver is excited to announce the addition of a new women's segment into its surf apparel collection. Launching February 8th, 2019, the line embodies the Quiksilver ethos through original artwork and creative designs.

Quiksilver has left a strong mark on contemporary youth culture over the years. One of the first brands to use bright colors and flashy all-overprints on boardshorts and apparel, the brand has shaped surf fashion and culture since its beginnings.

"Quiksilver is deeply rooted in surfing, but there's also been a strong link to art since day one. We've always liked to experiment, soak in creative cues from all over the world and capture special moments through the things we create," says Ronnie Reyes, Quiksilver Global Head of Design.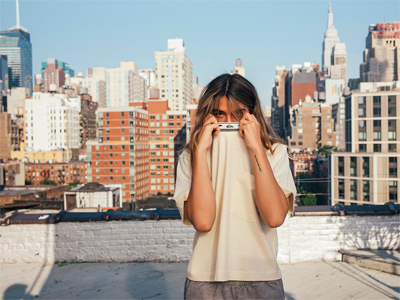 "Being restless for adventure is what we stand for. Naturally, it's a lifestyle that appeals to both men and women."

In that regard, Quiksilver Womens is not a separate brand, but a collection fully integrated into the general apparel offering. Many styles are unisex with different fits that can suit a man or woman's body.

Beachy, casual and unpolished, the first installment for Spring/Summer 2019 lives up to Quiksilver's seasonal theme of "Feeling Fine Since '69."

Sun-soaked colors meet washed-out imperfection and a laid-back vibe. Key styles include boxy camp shirts, corduroy shorts, classic denim pants and retro swimwear. Dipping into nostalgia, the art gives a subtle nod to Quik's roots in Australia, experimenting with psychedelic allover prints and original tea towel patterns.

Quiksilver Womens will be exclusively available online and through selected retail partners. The launch will be supported through a variety of brand showcases worldwide " stay tuned on www.quiksilver.com for more information.