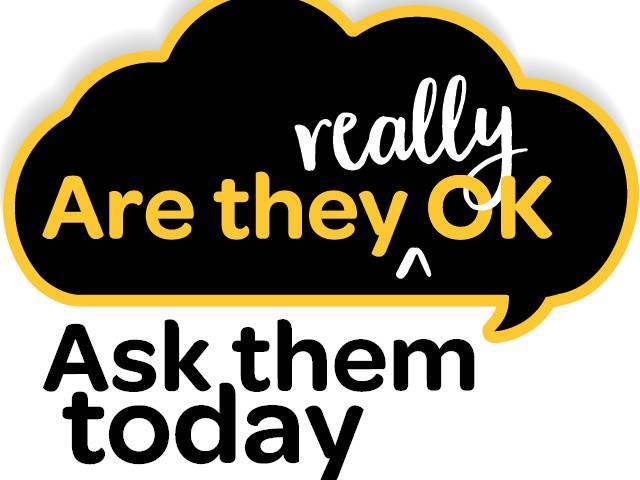 R U OK? has launched 'Are they really OK? Ask them today', to encourage all Australians to think about how the people in their world are really going. 'Are they really OK? Ask them today', comes in response to new research which found 22% of Australians aren't reaching out to ask 'are you OK?' because there hasn't been an occasion where they felt someone needed their help.

We want to emphasise that an R U OK? conversation is not only for when someone is visibly distressed or in crisis, and remind everyone that their support can make a difference for anyone who is struggling. None of us are immune to life's challenges whether that's a relationship breakdown, financial worries, work pressure or, sadly for some, the loss of a loved one. Sometimes it won't be obvious that someone is having a hard time, but we know that when we ask early and in a genuine way, we can help someone who might be struggling feel connected and supported, long before they are in crisis.

It's important for people to understand that when conversations happen, they do make a difference. Research has found 80% those who have recently spoken to someone about something that's troubling them feel more supported and cared about and 72% said it helped them feel better about themselves and their situation.

Today marks eight weeks until R U OK?Day, Thursday 9 September, a national day of action that reinforces the importance of staying connected with your friends, family and colleagues through all life's ups and downs, big or small. R U OK? will be releasing a range of free resources in the build-up to R U OK?Day including tips and tools to help Australians know when and how to have an R U OK? conversation.