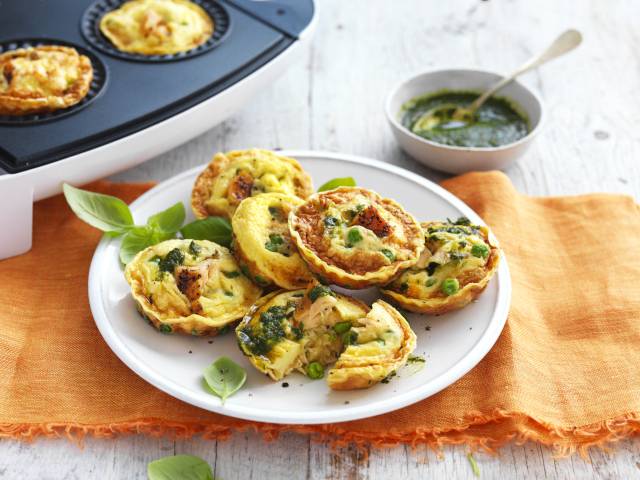 Salmon pea and pesto pies
Prep time: 5 minutes
Cook Time: 5-6 minutes
Makes: 4

Ingredients
• 6 eggs
• ½ cup milk
• 150g pepper-crusted hot smoked salmon, skin removed, flaked
• ½ cup frozen green peas, thawed
• ¼ cup basil pesto
• Small fresh basil leaves, to serve

Method
1. Preheat pie maker. Wait for the green READY light to go on.
2. Meanwhile, whisk eggs and milk together in a bowl. Season with salt and pepper.
3. Spray pie maker with oil. Place salmon and peas into holes. Pour over the egg mixture. Close lid and cook for 5-6 minutes or until golden and set.
4. Transfer pies to a serving plate. Drizzle with pesto and scatter with basil.